This page is updated periodically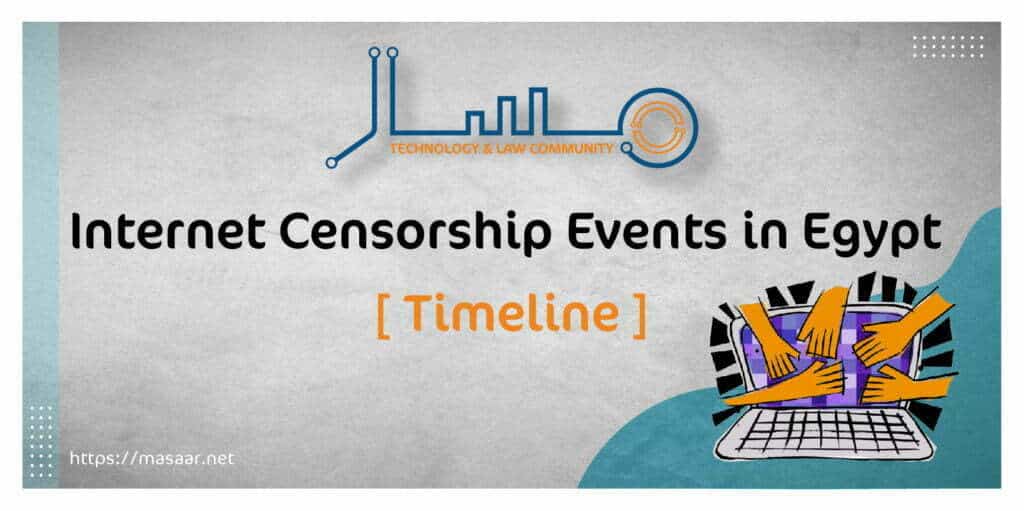 This timeline provides an overview for the most important Internet censorship events from 2010 to date. It focuses on the measures and decisions taken by the Egyptian authorities to control the Internet or prevent its users from communicating with each other through attempts to block instant messaging applications such as Signal and Wire. The timeline also presents the most important legislative developments related to the Internet and cases heard by Administrative Courts, including the blocking YouTube case and the case of cutting off communications. In addition, the timeline lists the events of Internet censorship that coincided with demonstrations in Egypt (e.g., the demonstrations of 20 September 2019).
Since the beginning of the second decade of the 2000s, and with the increase in the number of Internet users in Egypt and the consequent expansion in publishing political content critical to the authorities, through blogs and social media websites, the Egyptian authorities began to strengthen its control of the content posted on the virtual space.
In January 2011, the authorities blocked Facebook and Twitter after calls for demonstrations at Tahrir Square on 25 January 201. Blocking websites at that time was not a usual practice by the authorities, but the most prominent event of that year was the cutting of Internet and communications services all over Egypt on 28 January. Since then, the state has paid special attention to the Internet, starting by blocking websites in a systematic manner, which was followed by introducing laws to legalize the practice of blocking, such as the Anti-Cybercrime Law and the Press and Media Regulation Law.
It is only a shortcode builder. Kindly update/publish the page and check the actually cool timeline on front-end