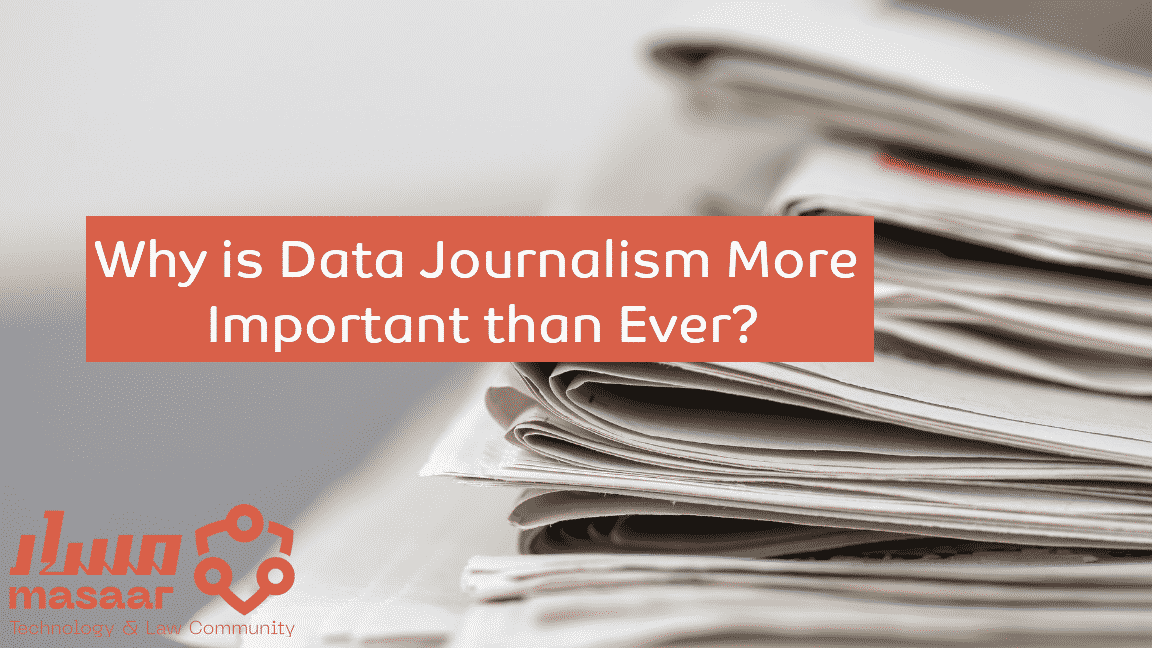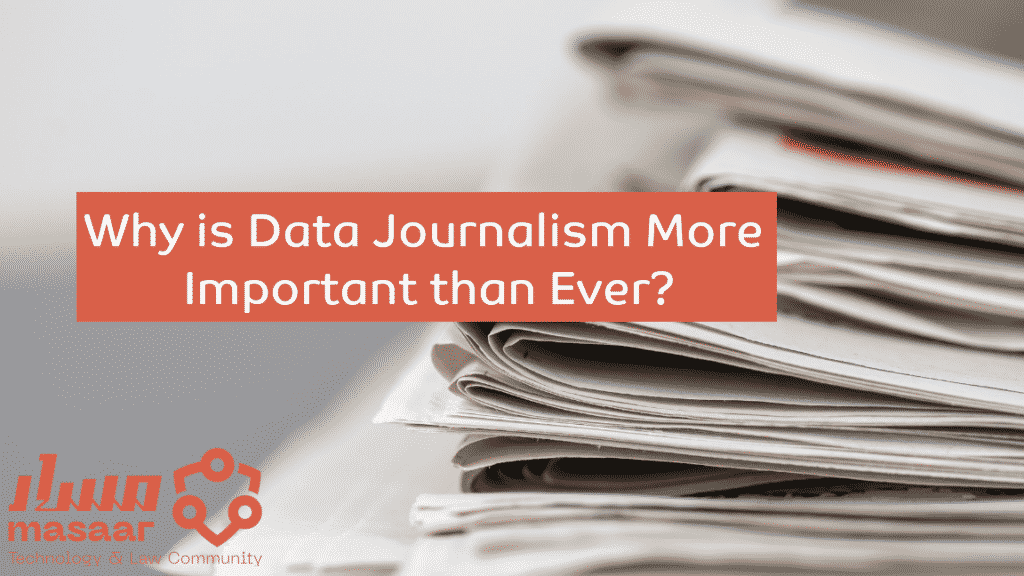 Journalism today was vastly different from journalism 30 years ago. The Internet has changed everything about how people consume media. It has also created new opportunities for journalists. The Internet allows us to reach millions of readers at once.
We now depend upon various outlets to provide us with news and information on the Internet. Some publications are online-only, while others still maintain traditional print versions. But whether we read magazines like Al-Arabi or National Geographic, browse social media websites like Facebook and Twitter, or read blogs written by celebrities and politicians, we're never truly alone when it comes to consuming news and information.
This means that if you're going to succeed as a journalist, you can no longer rely solely on yourself. You must depend upon a whole new world of technology that will allow you to share your work and stories with others. If you don't learn how to communicate effectively online, someone else is sure to do your job better than you ever could.
For any individual to keep up with the rapidly changing world of Journalism, it's essential to understand where they fit into this new system. This guide will give you an insight into journalism and the many different things you need to know to keep up. Read more about the evolution of journalism here.
One of the most significant differences between journalism and other businesses is that the Internet has completely transformed our ability to get information. Thanks to the Internet, anyone in the world can easily access news from anywhere in the world. This makes the quality of news journalism much higher than it was 10, 20, or 30 years ago.
We also now live in an age where almost anything is available via the internet. For example, we can get movies and books through Amazon. We can listen to podcasts through Google Podcasts, or stream TV shows through Netflix. So, when you think about it, the Internet is basically a giant library.
Because of this, you must become familiar with how to search for information online. The Internet is constantly changing, and you need to stay ahead of the curve by learning how to navigate it.
When it comes to journalism, the Internet has shaped everything from how reporters gather stories to how they write articles to how they distribute information. This means that if you want to work at a newspaper, magazine, or other media outlet today, you'll probably depend to a large extent on the Internet.
Data Journalism
While the term "data journalism", which is the use of data and number crunching to tell stories, was coined less than 10 years ago, it quickly grew in popularity due to the widespread availability of computers and smartphones.
In recent years, the amount of digital information available to the public has dramatically increased. As the amount of data grows, so does the demand for reliable information. While some journalists have struggled to adapt to this change, data journalists use their analytical abilities to produce meaningful stories, making them increasingly popular. Moreover, data journalism is influential because it provides insights into problems facing society and helps people make decisions.
Data journalism gives everyone the ability to share information and gain insight. We can better understand the world around us by using numbers and facts. It allows us to discover new trends, issues, and patterns. We also have the power to change things for the better. Data journalism can be used in many ways, but most often, it's used to help journalists understand what's going on in their world.
Types of data journalism
There are three main categories of data journalism: quantitative, qualitative, and visual. Quantitative data journalism focuses on numbers and figures. Qualitative data journalism uses interviews, surveys, and other methods to gather people. Visual data journalism uses images and graphics to convey information. Each type of data journalism has its own set of advantages and disadvantages. Let's take a closer look at all three:
Quantitative data Journalism
Quantitative data journalism is usually found in digital publications such as The Guardian, Fast Company, and Quartz. An example of such a publication is Stand out and be counted by The British Academy, which is a guide that illustrates the concrete steps that can be taken to become adept at handling numbers and statistics.
If you're interested in pursuing a career in this field, you should focus your efforts on mastering Excel, Google Docs, and SPSS.
Advantages of quantitative data journalism:
All forms of quantitative data journalism rely on numbers and statistics.

You can create sophisticated statistical models that highlight real-world trends.

Quantitative data journalism can help an organisation identify consumer preferences.

It's easy to read, analyse, and interpret.

You don't need to be an expert in any field.

Quantitative data journalism is accessible even if you've never taken a math class.
Qualitative data journalism
Qualitative data journalism is often written by journalists who interview experts, review documents and records, and conduct extensive research. You can see examples of qualitative data journalism on sites like Vox, Slate, and The New Republic.
Advantages
Qualitative data journalism is less likely to be biased because it relies on humans instead of computers.

You won't face the challenge of creating complicated mathematical formulas.

You get to practice storytelling.

People love to hear stories.
Visual data journalism
Visual data journalism is the newest form of data journalism. It combines text and images to tell a story. Visual data journalism includes; The Atlantic, Business Insider, and the BBC. Infographics have become increasingly popular because they're quick and easy to produce.
Advantages of visual data journalism
Images and graphics make infographics easier to understand.

They give readers insight into new products and services.

They highlight current events.

They are fun to look at and share.

Infographics help people learn things quickly
Journalism and the Open Web
The open web has been around since the early 1990s. But only recently has it become widely adopted. Before the open web, most people got their news from traditional media sources such as newspapers, television or radio. However, with the rise of the Internet, people have started consuming news online.
The first problem journalism faces with the open web is getting information out to people. The second problem is that getting information out to the public has changed dramatically over the last few years. In fact, it seems like every day, there's another chance in the media landscape. This means that as reporters, editors, producers, and others try to figure out where they fit in all these changes, it becomes harder and harder to make sense of things.
Since the open web is constantly growing and changing, it means that you, as a journalist, must stay up-to-date on it if you want to remain competitive.
Tech tools used in the investigation (Maps, Satellites, Search Engines, Data Bases, Verification tools, Storytelling tools)
One of the critical features of journalism is investigation. Journalists don't just sit back and wait for events to happen; they take action by investigating. Investigative reporting requires different skills than just gathering facts.
The good news is that technology helps make investigative work easier. The technology used in investigative journalism includes maps, satellites, search engines, databases, verification tools, storytelling tools, and more.
When it comes to reporting investigations, maps play an important role. An investigator needs to locate and track down locations mentioned in a story. Maps help investigators do this. A good example is Google Maps. In addition, using maps allows reporters to share their findings with readers and help others find similar stories.
Using satellite imagery provides another means of tracking down locations. Satellite images are beneficial because they don't rely on traditional map technologies. Instead, they capture images of entire regions in a matter of seconds. Because they capture the whole picture rather than just a tiny section, satellite images can reveal details otherwise missed in maps. Examples of satellite imagery tools include; Landviewer, EO Browser, Earthdata Search, Remote Pixel, Google Earth and many more. For example, NASA's Earth Observatory uses satellite imaging to produce unique 3D models of the world. These maps show us what our planet looks like at night and during meteor showers.
Search engines are hugely valuable tools for investigative journalists. By entering keywords into Google, Bing, and so forth, an investigator can quickly find sources of information in minutes. Once an investigator has located relevant information, they can use search engine results to verify specific claims made in a published story.
A database is a collection of related information stored in a computer system. Databases are often used in reporting investigations. As an example, the International Atomic Energy Agency maintains a database cataloguing thousands of nuclear sites worldwide. Similar to a library, a database contains information about many subjects. Examples of public databases available to journalists include; ProPublica, US News and World Report, and many more.
However, it is organised differently. Whereas libraries organise things according to the subject category, a database organises things by individual records containing information about a particular topic.
To write real stories, investigative journalists must perform verifications. Verifications allow them to confirm whether something is true or false. Websites on the Internet let users check the validity of claims made on social media platforms such as Facebook.
As pivotal as storytelling is to the profession of journalism, there are a bunch of tools that can help a journalist build a digital story. Examples are; Piktochart, Timeline, Adobe Spark, among others.
One of the most significant developments in recent years has been the emergence of Video News Releases (VNRs), which are short films primarily used to promote stories. Unlike traditional press files, which tend to be rather long and complex, VNR files are often between three and ten minutes in length and do not necessarily depend on graphics. Instead, it contains text and audio clips accompanied by various stills. An important advantage of VNR is its ability to reach a large audience quickly and at minimal cost.
Another field in which technology has made a difference is data collection. Not long ago, journalists relied for information gathering on newspapers, magazines, and TV stations, and even today bloggers are still doing the same. In the future, we will see an increase in the amount of data available to journalists, and the Internet will play an even more important role in helping journalists navigate the sea of data.
The most crucial training manuals available to journalists
Training manuals are great resources for anyone working in journalism. They include everything from starting a business to how to report a crime. There is no shortage of good manuals out there, but some are better than others. Some manuals are concrete to one profession, while others cover many topics. Some manuals contain only one type of material, while others offer multiple training materials. The best manuals teach you practical skills and are easy to understand. Here are the top six manuals available for news professionals:
Investigative Journalism Manuals
Investigative journalists have the opportunity to uncover cases that go unreported due to lack of evidence. An investigation begins when someone decides to do an "in-depth look" at a problem. It involves gathering facts, interviewing witnesses, analysing data, and looking for patterns. Many people think that investigating crimes requires forensic science, which is not always the case. An excellent resource for learning to investigate criminal activity is the Investigative Journalism Manuals (IJM), which includes six books covering various topics such as police corruption, sexual assault, human trafficking, and white-collar crime. Each manual covers both general and specialised aspects of investigative work, including gathering information, conducting interviews, analysing data, and preparing reports.
Business Communication Manuals
Writing is essential to being successful in journalism. To communicate effectively with your audience, you will need to write clearly and concisely. In addition to writing, communication also entails editing, revising, proofreading, fact-checking and publishing. These processes can be challenging to master. Fortunately, there are plenty of manuals available that teach basic guidelines on writing and editing. One of the best-written manuals is the Business Communication Manuals series, published by the American Society of Journalists and Authors (ASJA).
Crime Reporting Manuals
Many people associate crime reporting with breaking news. However, crime reporting extends beyond just reporting crime and encompasses other forms of journalism. For example, investigations into unsolved murders or missing persons often require extensive research. Investigating these stories may involve finding witnesses, reviewing records and following leads. A lot goes into an account that seems simple on paper, so it helps to study a manual that covers every aspect of crime reporting. The best crime reporting manuals are distributed online through the National Center for Missing and Exploited Children (NCMEC). The NCMEC distributes seven manuals that cover several different types of investigations. These include child abduction investigations, child sexual abuse investigations, computer forensics investigations, human trafficking investigations, missing person investigations, unidentified person investigations and weapons and explosives investigations.
Editing manual
Editing involves more than simply typing your text, although that part cannot be overlooked. When you publish content, you want to make sure readers find what they're looking for quickly and easily. This means using proper headline style, creating descriptive titles and subheadlines, and ensuring that the length of each paragraph matches the intended purpose. You'll also need to know about grammar and punctuation rules, sentence construction, capitalisation, and more.
Photography Manual
Photography isn't just about taking pictures. Whether you're a professional shooter or just getting started, knowing the ins and outs of this field will ensure you produce high-quality images regularly. While the basic techniques are similar across genres, photography manuals focus on lighting, composition and post-processing. In addition to tips on how to get the perfect shot, photography manuals also include information on equipment, licenses, safety and more. Popular photography manuals include the BetterPhoto Guide and the Lightroom Essentials Manual.
Videography Manual
Just because shooting videos requires less technical expertise than capturing still photos doesn't mean it's any easier. Understanding camera settings, microphones, and lights all play a role in making your video stand out. Having a videography manual handy can help you create compelling content whenever inspiration strikes. For example, if you shoot infomercials, you'll benefit significantly from the copywriting manual. This document explains how to attract viewers with engaging headlines and descriptions.
Conclusion
Technology continues to evolve and change how we communicate. In the following decades, it may not be possible to conduct journalistic activities without using new and improved methods of communication. At the same time, it's important to remember that the fundamentals of journalism aren't going anywhere. Instead, what changes is simply which methods are utilized to deliver news and information.
With all the options available today, why should we pay attention to one type of content over another when we could just watch a video clip instead?
Journalism needs to adapt and change with time. We live in a fast-paced world where everything moves at lightning speeds. In fact, if you look back at old newspaper articles, they were written in ink that took hours to dry out after printing!