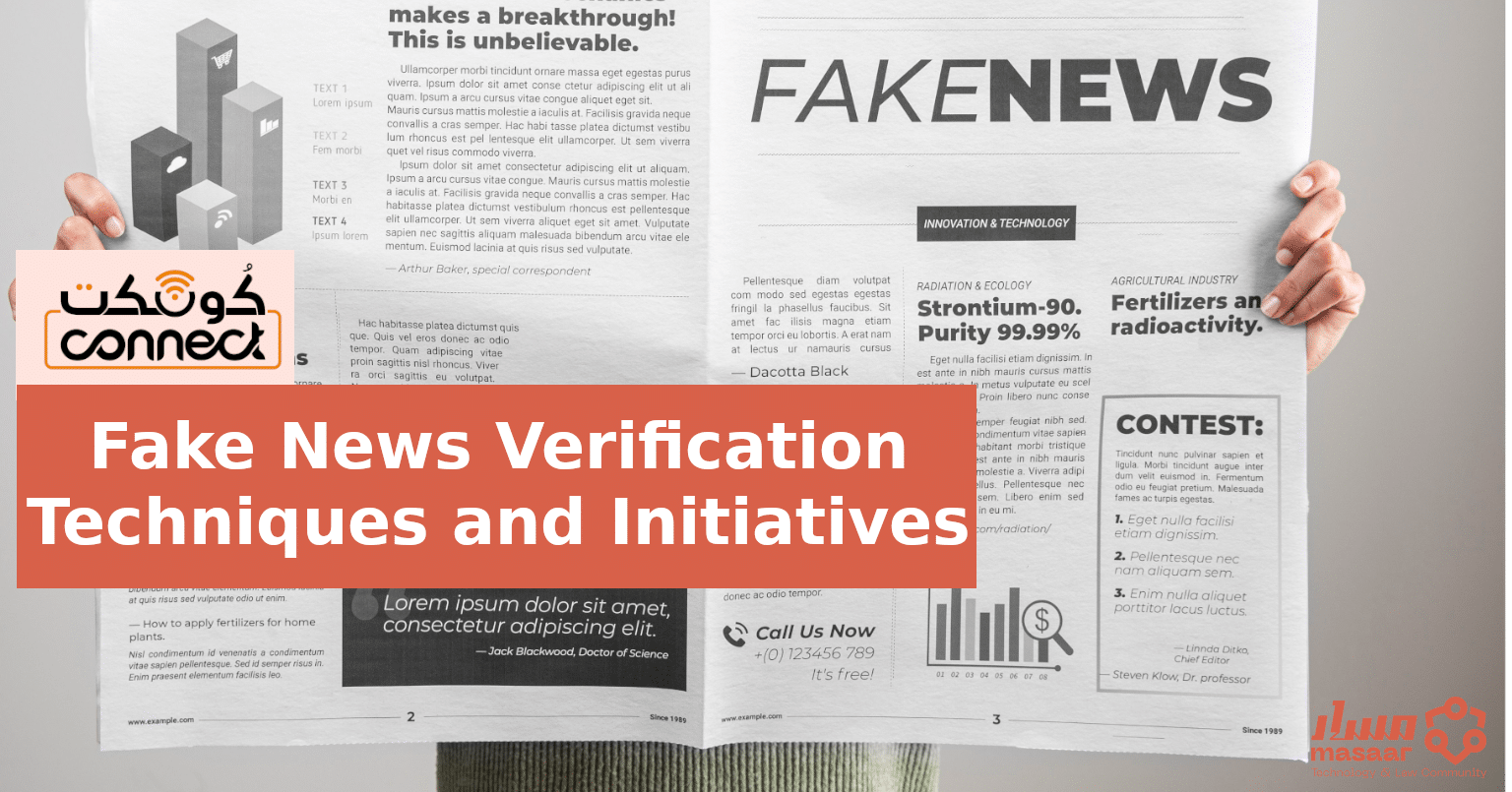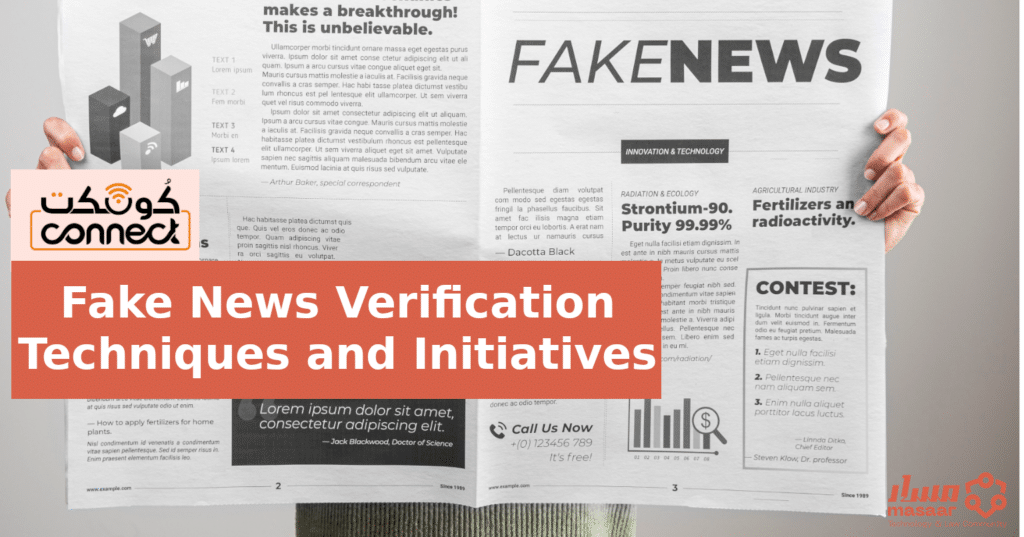 In this article:
Fake news (false or misleading news) can spread through different publishing media, including media and news outlets or social media websites. Fake news is usually created for misleading, causing damage, or making gaining material or political profits. This article discusses false and misleading news, the difficulties of news verification, the tools that can be used for verifying and scrutinizing news, and the initiatives active in this area.
What are fake news?
Many research institutes and media outlets have worked, throughout the last years, on setting definitions and patterns of fake (false, or misleading) news. The New York Times defines fake news as a kind of tabloid journalism or propaganda, consisting of intentional misleading scams that spread through the traditional press and radio, or the internet on social media websites.
The British Guardian thinks that the ease with which the revenues of online advertising can be retrieved, the increase of political polarization, and the popularity of social media tools, were all involved in the spread of fake news. The ethical journalism network defines fake news as a piece of news intentionally fabricated and published for the purpose of deceiving somebody and leading him/her into believing lies, or questioning facts. Fake news are often spread for make-believe and persuasion, for the purpose of gaining profits or achieving goals that might be financial, or to highlight specific stances. Some politicians might resort to fake news to promote their agendas or projects through misleading the public opinion, by spreading false ideas among citizens, with the help of PR agencies specialized in political propaganda, or so called "electronic committees", "electronic flies" or "electronic armies" that work on promoting ideas and dominating virtual reality.
Where and when do fake news spread?
A study carried out by a group of researchers in MIT, in the USA, has shown that fake news spread on Twitter faster and reach more people compared to true news. The study has also found that bots are not the most responsible for the spread of fake news, as people spreed more inaccurate news and false information. The study worked on 126,000 tweet, published by 3 millions users of Twitter, along 10 years, as it depended on exclusive data provided to MIT by Twitter.
The study concluded that false information spread over social media means, many times more than true news. It also pointed out that it will not be easy to create a system for verifying the news, as social networks with current technologies cannot boost the value of true news, especially as "the attractiveness of false news and rumors pumps up their contents making them more prone to spreading." The study has also pointed out that political fake news "are always the most favorite for most people." Fake stories become 6 folds more widespread than true stories.
Bots and automating fake news
Bots can be defined as applications that can create fake accounts that promote specific hashtags or content so that it may spread over a social media platform. A study published by the International Journal of Communications, titled "Propaganda, fake news and fake trends: The vaporization of Twitter bots in the Gulf crisis", has pointed out the role played by bots during the Arab Gulf political crisis. It concluded that these applications' attacks have targeted mainly the spread of false information by boycotting countries rendering a negative image of Qatar.
Technology fighting fake news
According to a study carried out in 2019, by the International Center for Journalists, in collaboration with George Town University, journalists have turned lately to technology to face the difficult challenges of fake news spread. The study covered 14 languages, and its researchers have obtained 4100 response form journalists and news managers in 149 countries. The responses were divided among 8 regions across the globe: South east Asia, Eurasia/the former USSR, Europe, Latin America/the Caribbean, the Middle East and North Africa, North America, South Asia, and sub-Saharan Africa. Some of the study findings are:
More than 50% of the journalists regularly use technical tools for verifying information and seeking the truth. Digital verification proved to be the most in use.
One third of the news institutions have dedicated employees for fact check. 44% of the news rooms, and 37% of the journalists have taken part in activities related to information verification and facts checking.
Twice as many journalists use facts checking tools on social media networks.
The study found that 75% of news managers feel worried about the effect of false information over the news, while less than 50% of the journalists said that false information affect their daily work.
Arab platforms fighting fake news
With the spread of using social media websites as news platforms, the battle of fake news emerged in the Arab Internet space, especially as Arab Spring revolutions erupted, which in its turn have caused heated political struggles, up till this moment. As independent news platforms had the lead in turning to electronic journalism in the Arab region, the independent initiatives also has the lead in turning to fighting the spread of fake news. Among these platforms are:
Saheeh Masr, depends on correcting false information included in press statements of officials, or correcting some of the statements that were wrongfully promoted either on purpose or unintentionally by explaining the contexts of these statements.
Akhbar Meter, is based in Egypt and depends on scrutinizing and correcting professional mistakes in journalist reports issued by different kinds of media outlets. The platform also publishes its recommendations for what journalists should do while working on their reports.
Da Begad, works on correcting false news, and revealing fake photos, in what is published on large scale for spreading misleading news and information through social media networks and websites.
In Jordan, the independent platform misbar depends on its website for correcting misleading news and information. Both Akeed and Fatabyyano work in a similar way.
In Algeria Fake News DZ platform corrects false news published by traditional media and wrongful methods of guiding the Algerian public opinion.
Technology fighting fake news
The importance and impact of news verification are manifested in big events. As a model example, the US presidential elections won by the former president Donald Trump, was followed by accusations of using social media websites for promoting false news and information possibly influencing voters opinions, causing many entities to work on developing techniques for fighting fake news.
Google News Initiative is considered one of the most important open-source tools that journalists depend on for news verification. The initiative depends on Google's tools like the Google search engine, YouTube, Google Chrome, Google Earth, and Google Translate, for verifying the news exchanged on social media websites.
First Draft verifies photos, videos, and news published on famous social media websites like Facebook and Twitter. It also designs a training course for news verification in the coronavirus pandemic. The course covers important elements including the causes of fake news spread. It also equips trainees and newsrooms with checking tools and how to use them.
Poynter Institute in collaboration with the American Institute of Journalism, has created a training program specially designed for journalism students and professors to help future and current journalists verify fake news. The free training that lasts for 90 minutes familiarizes the trainees with the nature of data that should be checked, the questions that should be asked while verifying news and the tools needed to do so.
The Le Mond newspaper has created a tool named DECODEX to help distinguish true information from fake ones according to news source. Websites addresses can be entered then DECODEX will answer if the website is trusted or not.
Liberation newspaper has also launched Check News, where a direct inquiry can be answered by the Désintox service journalists to reveal what is true and what is not.
News verification tools and techniques
As mentioned before the rumors and fake news are widespread on the Internet. Journalists need methods and techniques for news, photos, and videos verification to get their work done more professionally and competently. There are tools and training guides helping in this abound, as example:
The Verification Handbook is considered one of the most important handbooks that explain the user created contents verification process rules. It offers a large number of varied tools that help journalists verify photos and videos.
AIDR platform for rumors falsification on Twitter.
The PeaopleBrowser platform that allows monitoring and collecting news and social media events as per time and place, and filter these news per reliability.
Snopes website that reveals fake news spread online, and can be used for verifying users created content.
Fotoforensics website is used for exposing tampering with photos and clarifies it by coloring the altered areas.
Watchfra mebyframe website for watching videos clearly in slow-motion so the video's data and details can be thoroughly examined.
Truepic application on iPhone and Android can be used for verifying photos and videos for free.