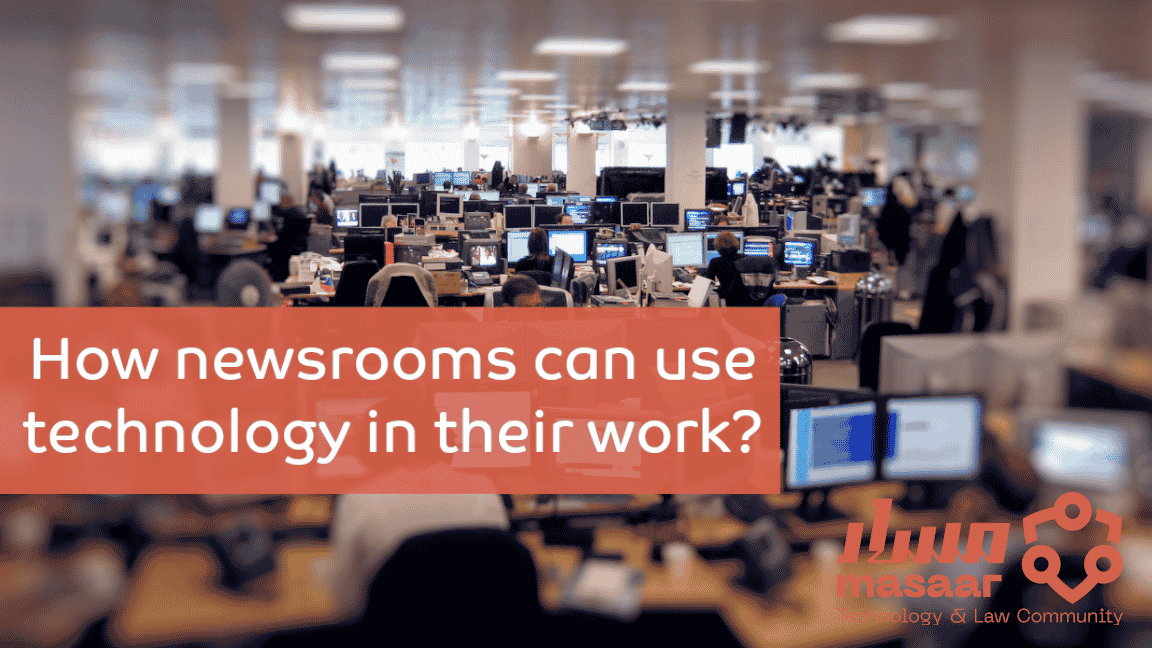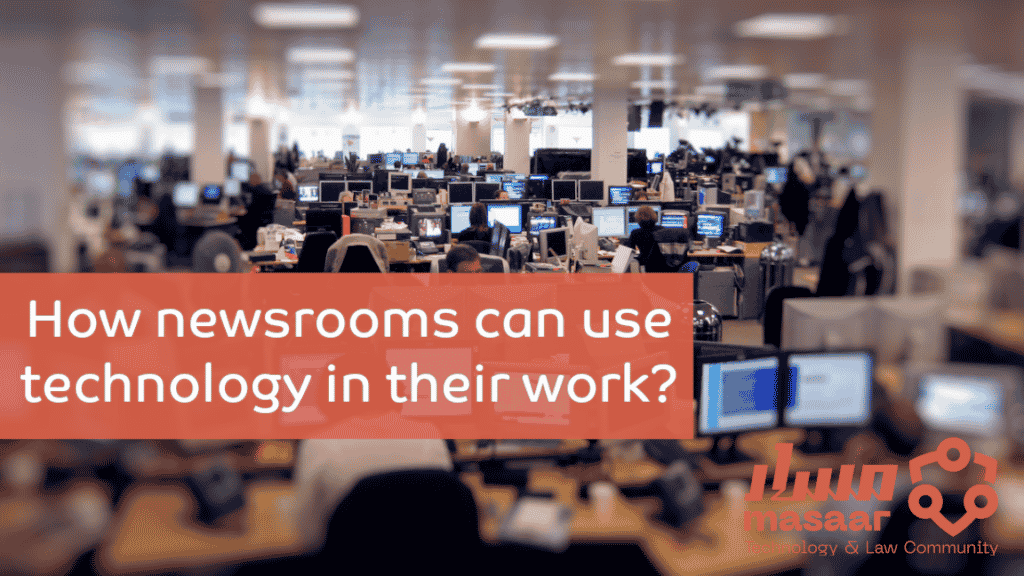 1. Introduction
Media ecology has increasingly gained prominence and altered the way people understand and embrace journalism. Technology is usually identified as the major trigger of the journalistic changes, both in news production and reception by the audience. In addition, it ascertains the way news outlets choose news items to be published online in accordance with the probable 'likeability.' There has been a dramatic change of office work tools during the last two decades. The World Wide Web, advances in computing, and the Internet's global networking have created a unique environment for the current information industry workers, compared to the one their counterparts encountered one generation ago. Technological changes, which have redefined numerous roles and tasks within the news business, have encountered resistance. In current newsrooms, in spite of about 40 years of desktop computing, some journalists are sceptical, fearful, and tentative regarding their computers. Such fears have been labelled as 'technophobia' by experts, and recent research has demonstrated that close to 85% of American adults are affected by it. Some of the reasons for technophobia include inadequate equipment, lack of training, high hardware costs, fear of technology, lack of time, and lack of expertise. Despite this, embracing new technologies usually saves money and time for newsrooms. At first, technology in newsrooms was used for production purposes including typesetting, but applications later expanded to incorporate newsgathering through computer-assisted reporting. This paper seeks to comprehensively examine the use of technology in newsrooms, with emphasis on the concept of newsrooms, the difference between traditional and hybrid newsrooms, how newsrooms can utilize technology in their work, and the tools that can be used in these newsrooms.
2. What are Newsrooms?
2.1 Definitions
According to Robinson (2011), a newsroom is defined as a newspaper, office, radio station or television where newsgathering and preparation of reports for publishing or broadcasting are done. It implies that it is the place where stories are collected put together, edited, and written for telecast, newspaper, or broadcast. Thus, it is a central place that facilitates editors, producers, reporters, news anchors, and other staffers to collaborate and gather news for publication in a newspaper or magazine or broadcasting on TV, radio, or cable. On the other hand, an online newsroom or online press room is basically a simple web page whose role is to feature all the press releases as well as company news in a single place. Basing on the online newsroom definition, it means that it is the place where one has complete control over their narrative and make decisions on what should be aired or made public. The definition also emphasizes that news production requires the team's collective efforts. Perhaps, understanding the functions of a newsroom can provide more information on its importance.
2.2 Functions of a Newsroom
First, the newsroom acts as a critical workstation or space in all media houses. Its structure enables reporters, news broadcasters, editors, and producers to bring stories or reports to life and work effectively. Secondly, the newsroom is a space where recording, editing, as well as the compilation of various news, events as well as stories are carried out. Within the newsroom, broadcasters get an opportunity to dish out all gathered data because of reporting or casting. Contrary to the broadcasting newsroom, within the print publication newsroom, mainly only the services of editors are required. Editors play the role of rewriting, selecting, and reviewing reports or news that should be published or taken out. Within the print publication newsroom, a collaboration of editors seeks to decide the parts of a newspaper that should cover certain news. Furthermore, the newsroom acts as a suitable environment that enables editors to decide the stories that should be left out. Often, magazine or newspaper publication is carried out during the early hours of a day, basing on the significance of schedule or news. Editors also make up their minds on the news or story that is stale and the "big story" that should be found on a publication's cover page. These are performed in rooms with large or lots of desks. Upon news being edited, editors select a headline, the relevant maps, charts or pictures basing on the story to aid illustrate for the audience. Apart from the collection, editing, review, and publication or broadcast of news, the major function or purpose of a newsroom is to ensure that its environs are informed. Thus, newsrooms are responsible for agenda setting and informing the public. Because they work in a technology-dominated era, newsrooms have to embrace change and deploy it in their operations.
2.3 News-making Process in a Newsroom
2.3.1 Newsgathering
Reporters are responsible for covering news and gathering them. This is submitted to the newsrooms for processing and presentation. Coordination between reporters and editors is quite important for newsgathering, making, and presentation.
2.3.2 News Selection
This entails the selection or rejection of information basing on their newsworthiness. Notwithstanding, every incident and event will not be newsworthy. Thus, a few stories are selected for news-making. The reporter also has to reject certain incidents or events that do not add any news value.
2.3.3 News Editing
This is the final point in a newsroom, whereby a copy editor looks at the value of a news story and edits it to ensure that it is readable. The copy editor reads the news stories carefully, conducts edits, fine-tune the new items and reads it again. Sub-editors use editing techniques including adding, reducing, arranging and translating facts to provide them with a readable shape that includes a headline to news items. The process of gatekeeping also goes on at the editing level. If the sub-editor feels that the news story is irrelevant for the larger audience and has no news value, he or she may reject it.
2.3.4 Design and Layout of the News
Presentation of the news is quite crucial for attracting views and readers. Editing is the soul of news that cannot survive unless there is excellent content editing to ensure it fits into the space or time allocated.
3. Differences between Traditional, Digital and Hybrid Newsrooms
Globally, newsrooms are undergoing a historic transition due to rapid advancements within digital technology. Ideally, technology has led to competition between traditional and digital newsrooms (van der Haak et al., 2012). To reach various audiences, numerous media outlets continue to expand their digital distribution. Basing on primary distribution platforms, there are three forms of newsrooms: traditional, digital, and hybrid. Traditional newsrooms disseminate information mainly in legacy formats of radio, TV, print magazines, and newspaper. While these organizations may possess some digital presence or a website, their main platform is in a traditional format. On the other hand, digital-only newsrooms solely publish within an online format, implying that they exclusively rely on technology. For hybrid news organizations, they use an amalgamation of digital and traditional formats. Notably, many of the hybrid organizations have gradually transitioned from using traditional news outlets.
Hybrid newsrooms spend more time compared to digital-only and traditional counterparts developing a branded presence on social media and on the web. Digital-only newsrooms view brand development on social media as a new thing, basically due to them being newer organizations. While hybrid and digital-only newsrooms have a higher likelihood of using Facebook, traditional organizations do not lag much behind. Today, about 75% of the traditional newsrooms report that they use social media sites for publishing content, compared to about 91% of hybrid and 93% of digital newsrooms. While traditional newsrooms have been downsizing their employees, digital-only newsrooms have been creating new employment opportunities. While digital-only newsrooms are small compared to traditional newsrooms, they have a higher likelihood of increasing the number of their employees compared to the hybrid and traditional platforms. On the other hand, hybrid organizations are the most likely among the three to reduce the number of their newsroom workers, with a significant number of them reporting that there already have been reductions. This discrepancy in terms of staff fluctuation is likely because of their young age and small size. Notably, digital-only newsrooms are newcomers to the news industry and tend to have a smaller size of staff compared to the hybrid and traditional formats. Contrastingly, hybrid newsrooms usually have a large number of workers with a higher proportion of full-time employees when compared to the traditional and digital-only newsrooms. This could be because of the notion that as digital organizations transition from being startups to becoming established brands, they increase the number of their employees. Ideally, digital organizations are likelier than hybrid or traditional newsrooms to come up with new positions, including analytics editor, in order to meet digital journalism demands and remain competitive. The other difference is that digital-only and hybrid newsrooms are likelier compared to traditional newsrooms to have digital content editors/producers and tech professionals as part of their staff, but the number of these positions remains quite small relative to the established roles.
4. How newsrooms can use technology in their work?
4.1 Background
Globally, newsrooms are in an era of digital transformation. Content digitization and new digital communication technologies have substantially reshaped the media environment. As a result, organizations within the news industry have carried out a restructuring of their workflows and processes to maximize digital delivery and reach their audience found within the digital marketplace. A significant portion of this restructuring has been influenced by technology and innovation. For example, Verdens Gang (VG), a leading Norwegian newspaper, has deployed a FotoStation image and FotoWare Digital Asset Management solutions for controlling content and streamlining workflows of picture desks and photographers. The FotoWare solutions are currently used by between 30 and 50 people. It enables them to promptly find and retrieve images for routing to their destinations. Thus, FotoWare has become an increasingly critical tool within the newsroom for editing as well as application of metadata.
4.2 Newsgathering: Storyful and Nuzzel
The rise of digital technology has played a critical role in revolutionizing newsgathering. It has been quite instrumental for creating unprecedented opportunities for finding and cultivating sources, gathering and manipulating large quantities of data, and enhancing collaboration among journalists. Twitter apps such as Tweetdeck and Facebook interest lists are already being utilized due to their ability to collect relevant sources that are relevant on a topic, thus enabling journalists to remain updated. The other example is that of a social newswire called Storyful which has developed specialized monitoring tools for lists on social media to find keywords that may relate to news events. Furthermore, Nuzzel is another popular tool that organizes content within tweets basing on their significance. Ideally, it is a news aggregator application that provides personalized news from what the social media world has shared. In addition, it takes feed from social media and shows only the news stories that are being shared by friends or followers. This enables journalists to get a feed of headlines that are more relevant to what they are interested in as they are being shared. Thus, such tools are critical for today's newsrooms for gathering news in a world dominated by a lot of happenings. Many of these applications/tools act as an extension to newsrooms' social media accounts, as they monitor what followers share and present it in an uncluttered and clear feed.
4.3 Team Messaging
Messaging is critical in newsrooms to send messages to many employees collaborating to fulfil certain objectives. The importance of digital communication applications has made newsrooms seek effective team collaboration tools including Skype, Slack, and MS Teams. While these tools are quite popular, some of them might be weak in terms of software flexibility and security. Despite this, instant messaging remains a preferred mode of communication among newsroom employees, with many of them believing that collaboration and teamwork are crucial within the workplace, and these tools offer them the most convenient way of communicating effectively. While selecting a team collaboration software could be a daunting and time-consuming process, Element, Rocket.Chat, and Mattermost continue to be among the most popular tools for newsrooms.
4.3.1 Rocket.Chat
Rocket.Chat is an open source collaboration tool that allows for endless probabilities of integrations, security, and customizations. It is considered to be among the platforms that can facilitate omnichannel support and team collaboration. The omnichannel features can also enable newsrooms to improve customer experience.
4.3.2 Element
Contrary to Slack, Element is among the safest options due to its end-to-end encryption. Newsrooms can find it useful since it stores data on a private server.
4.4 Secure Email Services
Journalists usually fail to protect information due to some encryption systems being unfriendly and complicated to non-technical users. This is because many journalists have many assignments, limited technological skills, and little time. Even the most experienced reporters who deal with confidential sources, work on high-risk stories and visit very dangerous places take the risk of utilizing regular email for sending plain text messages instead of hassling with what they perceive as time-consuming and complicated encryption tools.
4.4.1 OpenPGP
OpenPGP is founded on the Pretty Good Privacy asymmetric encryption technology. Newsrooms benefit from it since it makes it absolutely impossible for adversaries to crack and read messages. After being installed, it is quite easy to use. However, the major challenge is that setting it up appropriately is somewhat difficult. One needs to follow the provided instructions very carefully to install it.
4.4.2 RiseUp
RiseUp is a free and secure email service supported by proponents of Internet privacy. This software is beneficial because it allows the use of the most critical security features, including HTTPS. One can open an account without necessarily offering personal information. However, newsrooms should understand that since this software is identified with privacy and human rights activists, having it can attract the attention of adversaries.
4.4.3 ProtonMail
ProtonMail is a free tool that has highly protected servers located in Switzerland. Journalists can use this tool since it is secured with end-to-end encryption. It also allows newsroom personnel to create an account anonymously without inserting personal information for account opening. Its ease of usage also makes it ideal for non-tech savvy journalists.
4.5 Project Management
Newsrooms are full of journalists trailing the latest stories and editors polishing last pieces to make sure that fresh content shines. It is clear that numerous projects run at the same time. Apart from organizing tasks and time, an effective management process enhances responsibility and transparency between the team members. Despite the job function of an individual in the newsroom, project management skills are quite pertinent. To make it easier to manage projects, various tools are often used and deployed by newsrooms. Asana and Taiga are among the most common.
4.5.1 Asana
Asana is described as the easiest tool for enabling teams to track their work and conversations. It allows teams to move from the start to the end and obtain results. Asana is usually categorized as a project management tool, unlike Taiga which is an Agile Project Management tool. Its ability to create tasks in a short period is the main reason it is used widely. Thus, newsrooms can find this tool to be quite convenient for the management of their projects.
4.5.2 Taiga
Taiga is an open source and free software created for management and collaboration on agile projects. It runs in the cloud and on-premises on a newsroom's server. It also provides support to the full development process, supports writing, control of workflow and customization of fields, and data importation from Trello and Jira. Thus, newsrooms can find this tool as effective for the management of both small and large-scale projects.
4.6 Documents and File Sharing
4.6.1 NextCloud
Newsrooms are characterized by the exchange of many large and small files. NextCloud provides a distinct open source solution for data management and communication with a focus on privacy and security. It brings universal access to data with secure collaboration and communication under the direct control of Information Technology and embedded with the existing compliant infrastructure. Its users can create a public link to their documents and recipients will ably view the file and see the edits taking place in real-time.
4.6.2 Collabora Online
Collabora Online is customized for tablets and smartphones. It enables journalists and other newsroom staff to not only access but also edit documents stored on NextCloud from the browser on the desktop and through mobile devices. It is well-embedded, thus allowing customizations as well as choices of various UIs.
4.7 Private Messaging
4.7.1. Signal Private Messenger
Signal is increasingly becoming a newsroom platform for communicating with sources and talking to colleagues through messages and regular voice calls. It is a practical tool for those concerned with the privacy and security of their conversations, people who work within newsrooms are interesting targets and need to benefit from using Signal. (In case you do not know how to use it, you can learn here about the privacy and security options provided by Signal). Signal provides end-to-end encryption, implying only conversational participants can access and read messages. Since newsrooms can attract so much attention, journalists should consider making it harder against physical access and unwanted remote access.
4.7.2 Wire
Journalists have a right to protect the confidentiality of their sources. However, data on their laptops and phones is usually enough for compromising this confidentiality. A journalist can use Wire to protect their sources. The app's multi-device support makes it quite suitable within such a scenario. Contrary to other secure messengers, one can log in with the same account on a number of devices and secure contacts and conversations in sync between them.
4.8 Video Conferencing: Jitsi
As news continues evolving, the emergence and rise of interdisciplinary fields, such as translation and tech, are finding their way in investigative journalism. While virtual reality has altered newsrooms, there is one thing that appears to remain constant: video-conferencing. Currently, a majority of sources use video conferences, including Google Meet, Zoom or even Jitsi. Jitsi Meet is an open and free source video conference service that is maintained by a parent organization. Its users do not need to create an account for them to join a video conference. Advanced newsrooms, with a well-supported technical infrastructure, can host their Jitsi service. For journalists who want to ensure their conversations remain private, self-hosting is an ideal solution since it can enable them to maintain the ownership of call data. The most crucial benefit of self-hosting any video-conferencing solution is better agency over the meeting data. Owning it means controlling all the data it generates. For newsrooms, which have a strong knowledge base and tech infrastructure, they can bedazzle their self-hosted Jitsi with tweaks such as a custom meeting welcome page as well as a feature for recording and saving meetings directly to the computer. Thus, newsrooms can find Jitsi as being instrumental for video-conferencing.
4.9 Brainstorming: OpenNode
Journalists can also use various tools for brainstorming. For example, OpenNode is an easy-to-use plug-in solution and infrastructure. Brainstorming is quite critical for the creation of quality content. This is because it allows for creative and free thinking that is designed to spark a concept that would be perceived as newsworthy. Before carrying out a brainstorming session to create media angles, newsroom staff have to think about what is perceived as newsworthy, and OpenNode can play a critical role in creating a media angle suit. After brainstorming a newsworthy media angle, journalists, editors and other staff in newsrooms can write their newsworthy pitches. Their creative hard work will pay off when a journalist sees the great media angle relevant to the publication.
4.10 Knowledge Base: Wiki.js
Wiki.js is a modern, open source and influential wiki application built on Markdown, Git, and Node.js. Ideally, a Wiki is defined as a software built for easing editing processes and collaborative writing for teams. In newsrooms, they are designed with a specific goal of providing a productive writing environment for editors and writers, and various management tools for managers and moderators. The most famous feature of the wiki is the use of the simple Markdown format, which has embedded access control, social network login for providing a seamless login experience to users as well as an intuitive Assets Management feature. It acts as a knowledge base since the content is processed in a great reading format and presented within an elegant user interface. Wiki.js is heralded as a perfect solution for business managers, writers, technical writers, editors, and journalists. Newsrooms can benefit from Wiki.js because it is fairly easy to use, provides full version and revision control, supports various languages, promotes seamless media asset management, and user management system. With its simple user interface, it provides a smooth user experience for the team members. It does not need a steep learning curve since it also offers many editing alternatives with its built-in editors for editing tabular data. Therefore, journalists can use tools such as js.wiki for knowledge base since it can take good care of media assets with a simple, but influential media managers built to handle countless media files and images with a smooth workflow that begins from file uploads until it is inserted into the content page. In addition, since search functionality is a critical aspect of any content management system, Wiki.js has basic full-text functionality as an in-built feature.
4.11 Digital Security Tools
Reporters continue to navigate more difficult environments than any time within recent memory, and in spite of various digital tools available to ensure they are safe, many fail to embrace new strategies or tools. This is a bleak reality since in 2017 alone, a record number of reporters and journalists were imprisoned while many journalists faced criminal charges. The challenging journalism environment calls for the adoption of effective digital security tools.
4.11.1 Tor Browser
Tor Browser is a server that enables people to safeguard their security and privacy on the Internet. It is used by journalists for communicating more safely with dissidents and whistleblowers. The browser isolates every website one visits in order for ads and third-party trackers to not be able to follow you. Also, cookies are automatically cleared when you complete browsing. By using this tool, journalists can be able to prevent other persons watching their connection from knowing the websites they visit. More importantly, the user's traffic is encrypted and related three times as it goes over the Tor network. The network is made up of many volunteer-run servers called Tor relays.
4.11.2 Bitwarden
Bitwarden is the safest and easiest way of storing all the logins and passwords while conveniently syncing them between all the devices. Password theft is a serious issue, and websites and applications used are attacked every day. Security breaches happen and passwords are stolen. When the same passwords are reused across websites and apps, hackers can easily access journalists' details. This app can help to secure data and passwords. It specifically makes it easy for a journalist to create, store and access their passwords. This tool stores all logins in an encrypted vault that syncs across all devices. Because of being fully encrypted before leaving a device, it is only the journalist who will be able to access the data.
5. Conclusion
This paper delved into the use of technology in newsrooms. To this end, it has examined the definition and functions of a newsroom, news-making processes (gathering, selection, editing, and design and layout) and differences between traditional, digital, and hybrid newsrooms. The core uses of technology in newsrooms discussed are newsgathering, team messaging, securing email services, project management, and document and file sharing. Going into the future, the embedment of artificial intelligence (AI) into the process of news reporting can enable future newsrooms and magazine publishers to work in a more efficient way. AI platforms can be utilized for helping them fast-check and generate automated news coverage in real-time. The dynamic newsroom environment will continue changing in the future. Thus, newsrooms should continue being flexible and leverage from the opportunities brought about by technology.
Reference List
Anderson, C.W., (2016). News ecosystems. The SAGE handbook of digital journalism, pp.410-423.
Belair-Gagnon, V. & Holton, A.E., (2018). Boundary work, interloper media, and analytics in newsrooms: An analysis of the roles of web analytics companies in news production. Digital Journalism, 6(4), pp.492-508.
Boesman, J., d'Haenens, L. & Van Gorp, B., (2015). Triggering the News Story: Reconstructing reporters' newsgathering practices in the light of newspaper type, newsroom centralization, reporters' autonomy, and specialization. Journalism Studies, 16(6), pp.904-922.
Borges-Rey, E., (2016). Unravelling data journalism: A study of data journalism practice in British newsrooms. Journalism Practice, 10(7), pp.833-843.
Coddington, M. (2019). Aggregation and journalism. In Oxford Research Encyclopedia of Communication.
Ekdale, B., Singer, J.B., Tully, M. & Harmsen, S., (2015). Making change: Diffusion of technological, relational, and cultural innovation in the newsroom. Journalism & Mass Communication Quarterly, 92(4), pp.938-958.
Engebretsen, M., Kennedy, H. & Weber, W. (2018). Data visualization in Scandinavian newsrooms: Emerging trends in journalistic visualization practices. Nordicom review, 39(2), pp.3-18.
Fulton, L. (2018, March). Slack in education: A case study of alternative communication for groupwork in graduate level online education. In Society for Information Technology & Teacher Education International Conference (pp. 1458-1463). Association for the Advancement of Computing in Education (AACE).
Gould, E. M. (2018). Workflow management tools for electronic resources management. Serials review, 44(1), 71-74.
Hendrickson, E. (2009). Good for business? Instant messaging at a virtual newsroom. Journal of Magazine Media, 11(1).
Henrichsen, J. R. (2021). Understanding Nascent Newsroom Security and Safety Cultures: The Emergence of the "Security Champion". Journalism Practice, 1-20.
Koh, E. (October 29, 2018). How Technology is Reshaping Newsrooms: Newsroom Summit 2018 hosted by VG. Fotoware. https://www.fotoware.com/blog/how-technology-is-reshaping-newsroom-newsroom-summit-2018-in-oslo
Lane, D. C., & Goode, C. (2021). Open For All: The OERu's Next Generation Digital Learning Ecosystem. International Review of Research in Open and Distributed Learning, 22(4), 146-163.
Martin, L., & Tapp, D. (2019). Teaching with Teams: An introduction to teaching an undergraduate law module using Microsoft Teams. Innovative Practice in Higher Education, 3(3).
McGregor, S. E., Watkins, E. A., & Caine, K. (2017). Would You Slack That? The Impact of Security and Privacy on Cooperative Newsroom Work. Proceedings of the ACM on Human-Computer Interaction, 1(CSCW), 1-22.
Perez, S. and Cremedas, M. (2014). The multimedia journalist in large-market television newsrooms: Can old dogs learn new tricks? Do they want to? Electronic News, 8(3), pp.159-176.
Perkel, J. M. (2017). How scientists use Slack. Nature, 541(7635), 123-124.
Robinson, S. (2011). Convergence crises: News work and news space in the digitally transforming newsroom. Journal of Communication, 61(6), pp.1122-1141.
Robinson, S. C. (2017). What's your anonymity worth? Establishing a marketplace for the valuation and control of individuals' anonymity and personal data. Digital Policy, Regulation and Governance.
Rusdi, F. and Rusdi, Z. (2020). The Role of Online Media Gatekeeper in the Era of Digital Media. The Role of Online Media Gatekeeper in the Era of Digital Media.
Sierra, J. L. (2016). Six Encryption Tools Every Journalist Should Use. International Center for Journalists. https://www.icfj.org/news/six-encryption-tools-every-journalist-should-use
Splendore, S. & Brambilla, M., (2021). The Hybrid Journalism That We Do Not Recognize (Anymore). Journalism and Media, 2(1), pp.51-61.
Steensen, S. (2009). What's stopping them? Towards a grounded theory of innovation in online journalism. Journalism studies, 10(6), 821-836.
Taiga (2022). Deliver promised functionality in time and within budget. https://www.taiga.io/
Tang, Y., Sridhar, S., Thorson, E. & Mantrala, M.K., (2011). The bricks that build the clicks: Newsroom investments and newspaper online performance. The International Journal on Media Management, 13(2), pp.107-128.
Van den Bulck, H., & Tambuyzer, S. (2013). Collisions of convergence: Flemish news workers' and management's perceptions of the impact of PSB newsroom integration on journalistic practices and identities. International Communication Gazette, 75(1), 54-75.