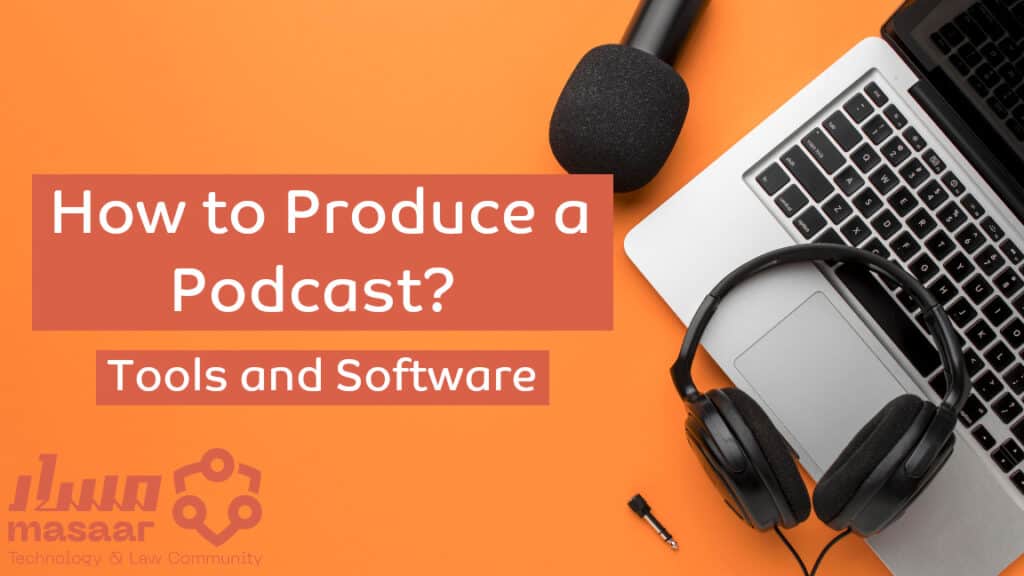 What Is a Podcast?
Podcast, a word derived from "iPod" and "broadcasting", is a digital audio program that can be listened to or downloaded over the Internet. Podcasts can be simple audios and videos or enhanced to include figures, URLs and chapter markers. The content, format, and structure of podcasts are very diverse. They range from professional to amateur to comical to in-depth discussions on politics and legislation matters.
Podcasts are similar to TV and radio shows in their format but differ in the sense that the listener or viewer has the choice on when, where and how to listen to those podcasts. People listen to podcasts on their phones, laptops, PCs, TVs, and Mp3 devices while doing chores, during a commute, exercising, or whenever they have free time.
Podcast Format
Podcasts have different styles and formats depending on the purpose or preference of the producer. When deciding to make a podcast, choose the format that is most comfortable for you. If you are going to work alone, choose a monologue format where you can discuss or present your opinions. Monologues are also good for research-based and narrative/storytelling podcasts.
Interviews are the most popular format of podcasting, where the host interviews different guests on their show. They can be celebrities, politicians, or any inspiring person. The interview format has various other forms, ranging from single host-single guest to multiple hosts-multiple guests podcasts that mimic daytime or nighttime TV talk shows.
Theatrical podcasts include voice acting and different characters for comical or story-telling purposes. These podcasts need scripting, extensive editing and acting skills.
You should choose a format that suits your personality and the purpose of your podcast, and before starting a podcast there are certain steps that you need to take.
How to prepare for a podcast production?
Once you have decided to make a podcast, you need to sit down and plan your podcast. Planning includes some initial steps like deciding the topic, format, name, choosing co-host, etc.
Think about what you want to talk about. What is something that you are passionate about and could talk for hours about it? Because you will have to talk about 100+ hours on it. Is it books, a policy, technology, science?
Choose a topic that is close to your heart. Choose something you are passionate about. Do some market research by listening to other podcasts or visiting Google Analytics to see what people are searching about. There are plenty of options when it comes to deciding a topic for your podcast. People have been podcasting about anything and everything. There are tech podcasts, science podcasts, theatrical podcasts, self-help, or business-related podcasts. So, choose whatever you are passionate about and write subtopics that you can discuss in each of the episodes. You should write down ideas or topics you want to discuss on your podcast for at least 10 episodes before starting a podcast.
Now think about how you want to talk about it? Do you want to interview scholars, celebrities, politicians, or any experts on your podcast, or do you want to co-host with a friend? Maybe there is a group of friends you love talking to and you want them to be included in the podcast. You can invite them to co-host the podcast together, whatever it is, decide on it and write it down.
You should also decide the length of each podcast episode and whether you want to make seasons or not. How often will you be posting? Will it be a weekly podcast? Bimonthly or monthly? Data and analytics have shown that most people prefer 30-40 minutes of episodes as they fit in their breaks or commute or run.
The name of your podcast is also very important. You need to have a catchy and unique name to attract your relevant audience. One way to secure a name is by purchasing the domain name. This page provides detailed information on how to register a domain name on Namecheap. Having a dedicated website for your podcast will help your audience find all the information about your podcast. Also, choose a somewhat descriptive name that includes the topic you are going to talk about so that when people search a platform for that topic, your podcast appears in the search results.
Search podcasts that fall into your niche and listen to them to get an idea of what other podcasters are doing. What are the elements that make a podcast successful? How you can incorporate these elements into your own podcast while staying unique? What is the value that you are going to add to the current market? Wired has compiled a comprehensive list of podcasts in every niche. You can choose a few podcasts to listen to as an inspiration.
Once, you have decided what you want to talk about, how you want to talk about it, and how often you want to talk about it, it's time to buy the equipment you need to record, edit, and publish your podcast.
What tools are needed and how do you choose them?
The list of equipment needed to start a podcast is not very long. You can start with your phone and a headset, but good audio equipment will make your podcast sounds professional. You should start investing in equipment after answering a few questions. Why are you starting a podcast? Is it part of your long-term business strategy? Do you already have a brand? How do you want to expand your audience?
If it is something you are serious about, then plan a budget and invest in the equipment according to your needs. Podcasting is a business that does not require a very heavy investment, especially when you are starting.
The tools you need are
Computer or laptop
Microphone
Headphones
Pop filter
Microphone stand
Mixer
Acoustic treatments
The quality and quantity of equipment depend on the format of the podcast. If you are going to record it in a private studio or a secluded room in your house you won't need acoustic treatments or reflective plates for cleaning your sound. Similarly, for a solo podcast, you will only need a computer, microphone, and headphones or filters if you are recording at a noisy place.
A microphone is the most important thing when it comes to recording a podcast. There are several types of microphones: USB, XLR or hybrid. If you are not a tech-savvy person a USB plug-and-play mic will suit you better, but if you want to connect your microphone to produce more professional audio and want to use an audio mixer it's best to buy one with an XLR connection. A multi guest or multi-host podcasting setup will need higher numbers of microphones as every speaker will have to use their own mics.
Headphones are also an important component of the podcasting starter kit, but they do not have to be very expensive for a beginner. You can also use your standard headphones, but if you do decide to buy headphones, buy over the ears ones.
Buy headphones that are of good quality and offer clear audio so that you can listen to how the audio sounds when you are recording. If your podcast involves guests or hosts, you will have to buy headphones for everyone separately.
Acoustic treatments are essential when you are recording in a noisy area. They absorb the surrounding sounds to provide you with cleaner audio. Professionals who have the budget to invest in a studio should look into buying acoustic panels for soundproofing. Acoustic foam panels are available in a wide range of qualities and prices. You can also make your own panels from thick blankets or foam.
Microphone stands should also be bought to make it easy to position the microphone according to your or other guests' comfort. Buy one that is most suitable for your space.
Mixers allow podcasters to tweak the audio quality, and they are also essential for multi-person podcasts. XLR microphones also need a mixer to work. Mixers can be very expensive depending on their quality and the number of channels that can be used to record audio. For a two people set-up, buy a mixer with four channels and two or more microphone slots. If you are going to do a panel podcast you will need to buy a mixer with more channels and mic slots.
You might also need to buy Pop filters if your microphone does not come with one. The pop filters are cheap but they can improve the audio quality significantly by softening the sounds of P and T, also known as plosive sounds. Pop filters are made of foam and it does not matter which brand you buy as any brand would do the job.
If you want a more detailed guide on choosing the best equipment for a wide range of budgets, Podcast insights have compiled a complete and comprehensive downloadable list that can help you with your decision. Once, you have produced the audio using the above-mentioned tools, you will need to use software to clean, edit or add the intro music to your podcast.
What recording and editing software are needed and how do you choose them?
One of the most intimidating steps in the production of a podcast is using editing software. Podcasts need editing to remove unwanted parts, long pauses, add music and transitions, and improve the quality of sound.
There are various software that you can use to edit your podcast, Audacity, GarageBand, and Anchor are a few of the available options.
Audacity is one of the most popular software as it is free, customizable, and can easily handle beginner as well as professional podcasts. Its user interface is a bit complicated but there are tutorials that are available for free where new users can learn how to do basic tasks on audacity.
Here are the links to some video tutorials to help you get started with the software:
For those who prefer written instructions, the official website of audacity offers tutorials for different tasks that you can do using audacity. Also, some websites have complete guides for podcasters.
Adobe Audition is also a good option for professional podcasters who want to do the editing themselves. It is much easier to use and offers more features than audacity but it's not available free, you have to pay monthly fees to use it.
Anchor is another option when it comes to editing your podcast. It is a free media host as well as an editing platform.
What are the most important sites that you can rely on to get free music?
Music is an important part of a podcast. It decides how the listener will "feel" about the podcast. A light and welcoming intro music will help you in engaging your listener. The outro music, which is added at the end of a podcast, helps with ending the podcast smoothly. Sound beds are added to the podcasts as background music or to specify transitions between the speakers and guests. They also help with the overall vibe of the podcast.
Music can also cost a lot if you choose to use the most popular songs but that does not have to be the case. Royalty-free or creative commons music can be used freely. Royalty-free music means that you will not have to give a fee every time your podcast is listened to and can be found on free websites as well as paid websites. Paid websites pay artists to create music for them which are available for a subscription fee to their users.
Creative Commons provides creators with a license that can be used to make their music available freely for commercial use under a few conditions such as mentioning the artist's name in the credits.
If you do not want to invest in music there are plenty of websites that list royalty-free and creative commons music such as:
What are the most important platforms that users can host podcasts on?
Most beginners might think that you upload podcasts directly to Spotify, Google Podcasts, or similar platforms. It is not the case. You have to use media hosts for uploading your podcasts. You upload your podcast audio files to the hosting platform and connect distributors like Spotify, Google Podcasts or Anchor to your media host. So, whenever you upload a new episode, it will automatically be posted on those connected platforms. There are a few things that you need to keep in mind when choosing a platform host.
Storage and Bandwidth limits are the most important factors when choosing a media host. If you publish your 60 minutes podcast episode weekly, that means you will need at least 1.5 GB of space. Most hosts offer unlimited space for audio podcasts, if you are going to create a video podcast you might have to buy more space. Good bandwidth is essential for easy and fast downloading.
Analytics provide numbers that can help you with understanding your audience, like average listening period, demographics, etc.
Monetization is also an important factor. It allows you to earn money by placing ads on your website or within the podcast.
RedCircle and Anchor by Spotify are two of the most popular platforms for podcasters who are just starting out. Both platforms offer unlimited storage, standard analytics, monetization, distribution, and the ability to switch from or to other hosts using RSS feed.
Anchor is more comprehensive and provides more detailed analytic metrics than RedCircle. RedCircle offers its core plan for free. Their growth plan and pro plan offer additional features such as video generation for youtube, ad-free webpages, and advanced analytics for an additional fee.
Having a dedicated website
Creating your dedicated website for your podcast is a good idea. A website is where your listeners can know more about your podcast, you can give your own introduction to connect with your listeners. A website can host a shop for your merchandise, you can also publish blogs on the things you want to talk about in your podcast. Most media hosts offer free websites for podcasters.
Social media presence
Social media presence is very important to grow your audience and to connect with them. Be present on all major platforms like Facebook, Instagram, Twitter, etc. You can post your episode links there so that your audience can just click on the link and find your podcast. You can record a trailer for your episode and publish it on your Instagram or Facebook page to let your audience know what you will be talking about in the recent episode.
Most important websites to learn about podcasting 
Tons of websites are offering free courses on starting, editing, and publishing podcasts such as Podcastinsights, Thepodcasthost, Improvepodcast, Audry, and The Audacity to Podcast. These blogs offer tips and tricks to improve the content of your blog, how to grow your audience, marketing tips, and keep you up-to-date on the current trends.
How to prepare a podcast episode?
Preparing for a podcast episode requires thinking, planning, and researching. Once you have decided the topic for an episode establish a theme. It will narrow down the topic and will keep you on track about the contents of the episode. It should also be noted that different podcast formats will have different kinds of planning. For example, for an interview podcast, you will most likely research your guest, their beliefs, the things you want to talk about. Once you have done your research, you will write down the questions you want to ask your guest. It might sound easy to just have a casual talk with your guest, but having pre-formulated questions will help you with keeping things on track.
If you are doing a solo research-based podcast, after deciding the theme, do your research. It is good to include some statistics and numbers to make your podcast more interesting as well as more trustworthy. This page gives a list of reliable data sources you can use in your podcasts such as Statista, UNdata etc.
If you are doing a scientific podcast, make sure you are using reliable sources, such as news articles from credible websites or articles published in peer-reviewed scientific journals.
Podcasting is a great hobby as well as a business venture. This article gives a short overview of things you need to keep in mind or on your table (pun intended) when planning or starting a podcast. The manual covers tools, software, educational material, and the general strategy you need to adopt when starting a podcast.