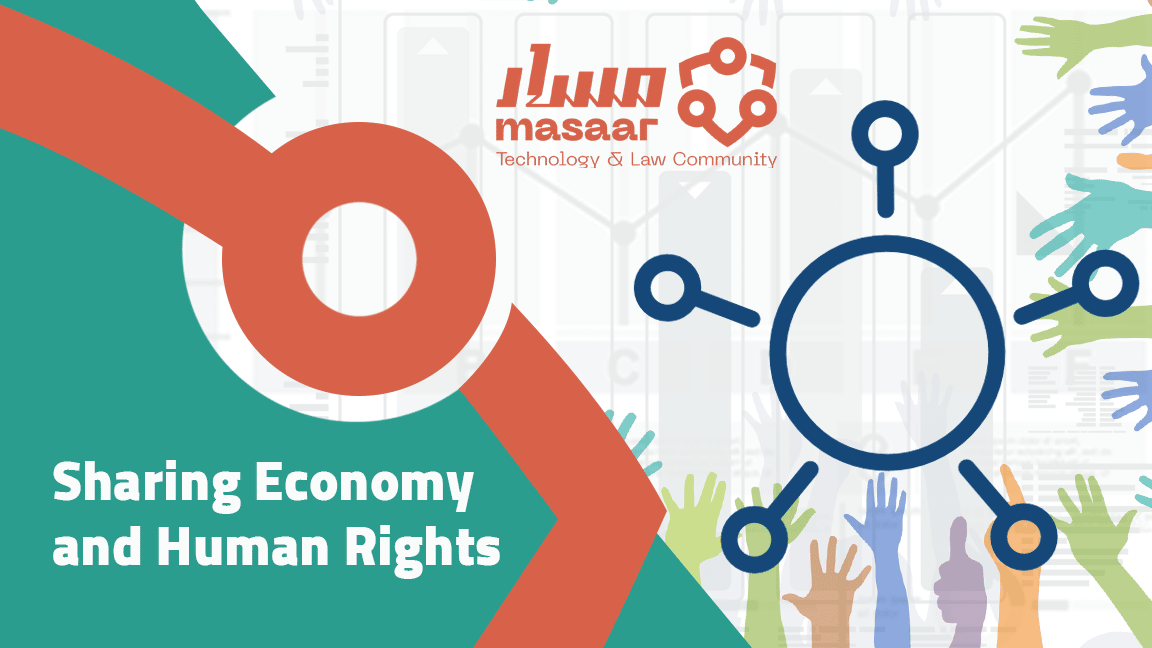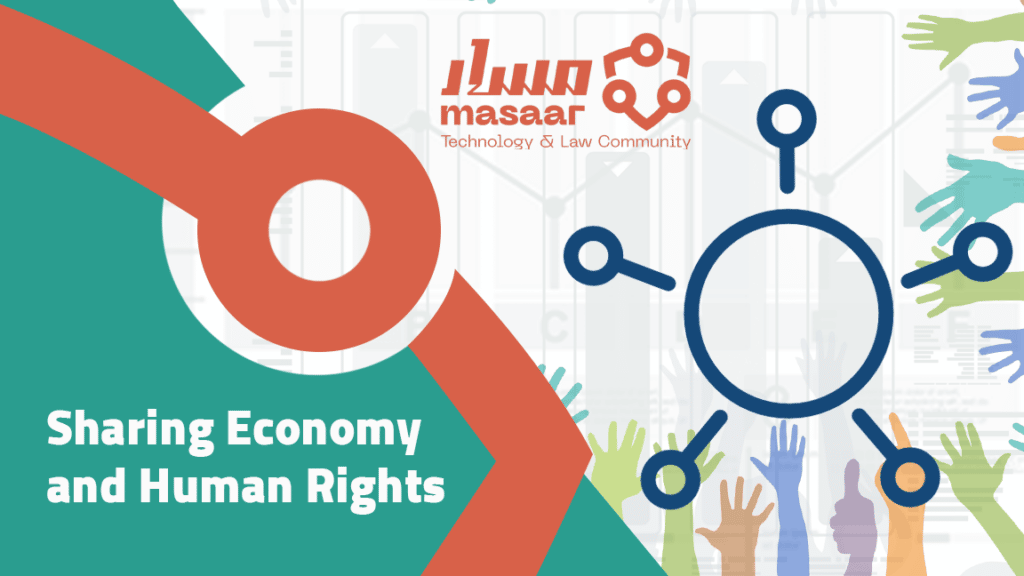 1.0 Introduction
People have shared and collaborated from the commencement of civilization. Notwithstanding, the Internet's emergence has heralded a new period of sharing because of the volume of activities as well as the new ways of doing these activities. According to Gomez‐Alvarez and & Morales‐Sánchez (2021), the sharing economy or collaborative economy has a turnover of $15 billion, and it is projected that it will have a turnover that exceeds $335 billion by 2025. Owing to the innovative nature of the sharing movement as well as its recent origins, there is a lack of consensus or a broadly accepted definition within the academia for CE. Various terms have been utilized for referring to the collaborative economy, and many of them have diverse meanings but tend to overlap in some aspects. Sharing economy, collaborative consumption or economy, access-based consumption or economy, peer-to-peer economy, gig economy, or economy of access are some of the predominant terms used for describing the collaborative economy. Using Botsman and Roger's (2010) definition, Gomez‐Alvarez and & Morales‐Sánchez (2021) define the consumption economy as "activities of production, distribution, or consumption that share resources through distributed networks of connected individuals and communities and opposes the traditional way based on centralized and hierarchical institutions." On the other hand, other scholars define it as a series of initiates that enhance the efficiency and availability of sub-used resources through exchange between those participating or promoting access over ownership. Another definition of the collaborative economy is that it is an economy that enables the participants to be receivers and providers of goods or services to make transactions easier and minimize their costs. While shared goods can have significant material and financial value, there is a dearth of research on the nexus between these economies and human rights.
2.0 Sharing Economy and Human Rights
2.1 Privacy and the Sharing Economy
In the sharing economy, consumers are attracted to more sustainable and social options than traditional communication, transport, and workplaces. Platform firms in the sharing economy provide consumers with the chance to experience what is often seen as a unique and personal service, with both high participative and affective value. Sharing makes consumers feel as if they are having a positive contribution to the community. Similarly, some consumers take part in the economy by offering their goods and services due to the motivation to create and sustain a community. Contrarily, due to the facilitation that online platforms offer, taking part in the sharing economy can become an extra source of income as well as a chance to profiteer from value and knowledge networks. With the ownership meaning shifting, users sharing information, spaces, and goods, questions emerge about views of privacy. This is because the sharing process entails the exchange of individual information, including travel habits, credit card information, photos of individual items, and personal spaces. Privacy concerns are some of the dominant factors that dissuade some people from taking part in the sharing economy. Privacy is a fundamental human right, but its limits and meaning have evolved. As people commenced interacting online, the "right to be left alone" evolved to one where privacy became a major concern. With this in mind, one would be obliged to ask: what is the impact of the sharing economy on people's privacy? Does privacy influence the sharing economy?
2.2 Impact of Sharing Economy on Privacy
2.2.1 Privacy & the Exchange Process
Participation within the sharing economy is similar to interactions that occur on social network sites. Users on sharing platforms often reveal information that enables them to present themselves in an attractive and desirable way (Tussyadiah, 2016). In the sharing economy, users can invite others into their 'private spaces' like cars, offices, or apartments or allow other users to access their goods, including power drills, clothes, or books. When they do so, users effectively re-negotiate their private boundaries and achieve a new contextually desirable social interaction level. In a couple of ways, participating within the sharing economy entails blending the borders between offline and online sharing. As a matter of fact, online exchanges of information enable users to ascertain whether to share their physical goods and spaces. Since the desirability of users' assets ascertains their capacity to match others, disclosing personal information becomes crucial for the process to go on. The process requires a "leap of faith" for one to trust other users with their information. Such a leap of faith can perhaps enable them to have some level of trust that may compensate for the risk associated with missing information when transiting from online to offline communication and interaction.
2.2.2 Privacy & Users
Using sharing platforms imposes certain privacy threats since it makes personal information and data become vulnerable to intentional and accidental harm that may be caused by other users. High user anxiety levels about privacy are major impediments to the development of online transactions. The sharing of services allows for the sharing of personal information or data, and physical services and goods beyond the user's circle of close friends. Accordingly, users shy away from using sharing services due to compounded privacy concerns.
Both social and institutional online privacy concerns are premised on personal data sharing on online platforms. For sharing services, the sharing of various goods or personal property is linked to more unique privacy threats related to physical privacy (Smith et al., 2011). Physical privacy is one's sense to have a private space that cannot be interfered with by others at will. It relates to the protection of a user's personal space from intrusion and surveillance. Contrarily, information privacy is defined as personal information and protecting it from unwanted uses. Whereas information and physical privacy can be differentiated, they are intimately related since invading physical privacy is also tantamount to breaching information privacy. For instance, sharing a room with a stranger via Airbnb can lead to infringement of physical privacy, with guests sharing the physical personal space of the host. The other scenario in the sharing context is damage to individual property, which results in both emotional and physical harm. In addition, the host can find information privacy disturbed by guests who learn regarding the living conditions of their hosts, their personal tastes and interests, likely unearthing intimate information within the apartment. Furthermore, physical privacy concerns related to sharing can be understood premised on the conception of the extended self since damages, material losses, and physical intrusions infringe on the extended self. Within the sharing context, privacy concerns because of the threat of such infringements will probably be particularly pronounced since users often interact with strangers. Summarily, privacy concerns that impact the deployment of sharing platforms probably extend beyond those within social media and e-commerce contexts, whereby users grapple with threats such as loss or misuse of data, discrimination, stalking, and harassment. These additional concerns include physical privacy threats because of the sharing and disclosure of physical personal spaces.
2.2.3 Privacy within Shared Goods and Spaces
As people share their goods with others, privacy concerns and new practices for managing privacy may emerge due to: Firstly, physical use of the goods by other persons, and online exposure of the goods. According to Teubner and Flath (2016), when others use goods, it can be viewed as an intrusion into personal physical and private spaces. Privacy concerns also evolve since people intentionally, unintentionally, or knowingly believe those possessions as being parts of themselves. What this means is that the self is depicted in objects, providing cues to other persons. Secondly, exposure of an individual's goods to others can be viewed as an intrusion into their personal and private digital sphere since others may be assessing their goods online through videos, evaluations, or photographs. Such exposure that is done by third parties happens without the prior consent or negotiation of the provider. In a period of self-portraiture, others influence the way we present our extended and idealized selves, which can also affect the construction of one's past. It is because photos enable us to post ourselves online and the type of car we drive as we display ourselves for the entire world to see. Due to the difficulty to control all our digital self-representations, loss of control over one's things can elicit privacy concerns and new mechanisms of coping. While we may practice self-control, it is more difficult to control all our digital self-constructions when other people share images of our things with unintended repercussions.
2.2.4 Privacy & Trust
Any type of sharing between people requires a certain degree of trust. Trust plays a crucial role in the privacy calculus of persons who operate online. Whenever users evaluate users as trustworthy, they use this trust as a cushion for overcoming anxiety. McKnight et al. (2002) outline four types of trust within an online context: intention to trust, disposition to trust, trusting beliefs, and institution-based trust. Disposition to trust provides a description of people's generalized trust and is perceived as a cultural trait, meaning that some cultures tend to be more trusting compared to others. On the other hand, institution-based trust is premised on the notion that when there are structural conditions on the Internet, there is more likelihood that a transaction will occur as anticipated. Trusting beliefs are the perceptions of the user that the trustee could have beneficial attributes. While various trusting beliefs have been utilized, three of them are summarized as competence, integrity, and benevolence. Finally, trusting intentions illustrate the willingness of users to rely on the trustee. Notably, trusting intentions result in trusting behavior. Within the sharing economy context, trusting intentions can influence a purchaser to expect payment to a seller prior to having received the exchanged commodity. A crucial aspect of the sharing economy is its dependence on a network of peers. Thus, interpersonal trust in a community of peers has been established to spur altruism and information sharing. Within the context of social networking sites, the correlation between trust and information disclosure has been found to be significantly more complex. Contrarily, a certain level of interpersonal trust is required for users to decide to unravel their information. However, the disclosure of information should occur for users to trust others. Within a context where users should interact with others to buy something or trade goods, the trust users have towards one another can spur interactions when there are high privacy concerns. While trust in an online institution can be substantially reduced by the perceived privacy risks of users, trust in an organization or the Internet positively affects the attitudes of users on transactions. This impact seems to be specifically robust for persons who have a lot of privacy concerns, insinuating that trust can get into the privacy calculus and offer a robust motivation for the most concerned users. For firms in the sharing economy, this insinuates that privacy concerns might impede users from participating in such platforms, particularly if the organizations fail to offer adequate information for users to view it as trustworthy.
3.0 Impact of Sharing Economy on Freedom of Expression
The freedom of expression, of all persons to seek, get and impart ideas and information of all forms, is the cornerstone of diversity in innovation, creativity, and cultural expression. Thus, it is a crucial aspect of the right to take part freely in a society's cultural life. The Internet has significantly transformed the way people exchange ideas and information, but at the same time presented a myriad of challenges to the manner in which copyright and related rights have been enforced in the past. Copyright laws should adapt in order to keep pace with digital technology; they should adapt to cultural practices and consumer demand within the global economy founded on innovation and ideas.
Recent developments of codes of conduct as well as new legally binding rules and regulations, for example, the new Audiovisual Media Services Directive, which has recently been embraced, impose new duties on sharing platforms. These platforms should enforce these rules and protect the freedom of expression. They only limit this right only if the content included hate speech, terrorism, protection of minors, and child pornography. Therefore, sharing platforms have a duty to protect the right to freedom of expression. Notwithstanding, platforms can still circumvent these obligations because their decisions are founded on Terms of Service that result from the application of the law, whereby the review mechanisms are available. In other words, the duty that sharing platforms have for protecting the freedom of expression of users is a real obligation basing on the broadness that society gives that right as well as the legal circumstances that surround its application.
4.0 Sharing Economy and Workers' Rights
4.1 Positive Impacts
Collaborative platforms provide workers with the chance to convert their skills and time into cash. By definition, they tend to be flexible since every worker can decide when to provide supply time without restrictions. Platform firms yearn to prevent themselves from being depicted as exercising control over workers. Also, benefits such as personal control and flexibility of the platforms along with monetary compensation have been identified as the core motivations for workers to join the collaborative workforce. Flexibility or personal control includes the likelihood of setting one's schedule, negotiating rates, and selecting jobs. For workers on the platforms that intermediate virtual work, the likelihood to work from home is a crucial additional motivation. For instance, workers on CrowdFlower and Mechanical Turk, which are platforms that offer opportunities for remote work, reported by Berg (2016) that the possibility of them working from home was the second-most crucial reason for them to engage in crowd work after supplementing their income. What this means is that people decide where and when they work, hence allowing individuals who would not have worked, because of mobility problems or other restrictions to do so. Furthermore, the low entry cost enables people who have been previously excluded from the labor market to enter. For instance, Uber states that 25% of its drivers in Paris were not employed before they began work, and many of them resided within deprived banlieues, where unemployment tends to be high. By using the sharing economy's applications, they got employed, and obtained incomes in times they needed them most.
4.2 Negative Impacts
In the sharing or collaborative economy, workers often acts as if they are self-employed, and the assumption is that they have economic independence. In this regard, the labor law is not applied, and workers are not entitled to annual leave, minimum wage or pay when sick. Generally, the employment relationship between the worker and the client is premised on individual agreement, thus working conditions, pay, and other issues like intellectual property rights are determined by the terms and conditions of the sharing platform or the two parties. In many cases, platform workers are categorized as self-employed, thus implying that governments do not regulate these platforms so much in terms of workers' rights. The employment status of persons who perform on-demand work has been controversial. Currently, the work done in sharing economy is legally perceived as self-employed work because it shares numerous characteristic elements. While the individuals choose when to work and the number of hours, some aspects of their work are similar to that of an employee, especially regarding pricing and service conditions, which the apps dictate. Also, these firms operate through online reputation tools such as rating and design algorithms that impact the probability of an individual being selected to offer a service and the power to exclude them from the platform.
Ratings play a critical role for allocating tasks and selecting workers. These ratings are either calibrated from the users' feedback or by the platform. For example, TaskRabbit, an online and mobile marketplace that matches freelance labor with local demand, needs workers to accept at least 75% of offers on occasions and types of jobs they indicated they would be available. Workers also have to complete not less than 85% of the accepted tasks they are offered and respond within 30 minutes after receiving an offer. Failing to comply to any of these requirements may result in the worker not being shown within search results, thus unable to obtain offers. In turn, Uber uses user feedback to ascertain whether drivers get offers. Thus, driver accounts are deactivated when drivers get too low evaluations or ratings. Overall, these ratings can constrain the possibility of participating within the collaborative economy and skew the earnings on these sharing platforms. Through this, sharing platforms exercise control mechanisms on service providers that are typical of those that are used on employees, and similar to employees, service providers have to adhere to them.
The other disadvantage of these platforms is that working conditions of on-demand jobs are worse compared to other forms of employment. Specifically, the median wage for the jobs, which is below the minimum wage. Regarding working for different jobs or moonlighting, carrying out various tasks makes it daunting to specialize and develop a career. Moreover, the greater job insecurity related to this form of work can pose health-related repercussions in terms of stress and anxiety.
While it is assumed that these workers are skilled enough to dictate their demands in terms of payment and working hours, some of them like on-demand drivers do not use any special skill while giving rides. Because of the lack of specific skills for those working for platform firms such as Lyft, a transport service provider, they lack the power to negotiate specific rates for potential clients. Their charges are limited by what the sharing platform prescribes, and they still have to pay commissions to these firms. Typically, platform firms have more control over the employees, unlike independent contractors who have less control. Regarding labor rights, those who work within the sharing economy lack the right of collective bargaining or the right of association to negotiate the service delivery conditions with platforms. In addition, they are not covered by other fundamental workers' rights, including the right to non-discrimination. At the same time, the idiosyncrasy of the work done, which involves many services or clients constrains the social security coverage that they can enjoy as well as the accumulation of their rights. These issues have culminated in a discourse regarding whether there is need for a specific legal status. In this regard, some experts have recommended the need to establish a status for self-employed workers that includes certain rights like the right to organize.
5.0 Conclusion
Whereas the debate continues on the impact of the sharing economy on human rights, many of the characteristics of this economy relate to the other non-standard work. What this means is that many of the rights issues faced in the normal economy sector are encountered on sharing platforms. Privacy and workers' rights are the major concerns associated with this platform, and there is need for a redesign of these platforms in a way that reflects the rights of workers and owners. Owners have a major obligation of spearheading reforms in these platforms to align with certain fundamental ethical and human rights regulations. There is also a need for further research on the impact of the sharing economy on the freedom of expression since this remains an under-researched area. In other words, the need to adapt social welfare and protect human rights in sharing economy is key as technological developments and globalisation will continue changing the way people produce and work.
References
Acquier, A., Carbone, V., & Massé, D. (2019). How to create value (s) in the sharing economy: Business models, scalability, and sustainability. Technology Innovation Management Review, 9(2).
Botsman, R., & Rogers, R. (2010). What's mine is yours. The rise of collaborative consumption, 1.
Gomez‐Alvarez, R., & Morales‐Sánchez, R. (2021). How does collaborative economy contribute to common good?. Business Ethics, the Environment & Responsibility.
Hellwig, K., Morhart, F., Girardin, F., & Hauser, M. (2015). Exploring different types of sharing: A proposed segmentation of the market for "sharing" businesses. Psychology & Marketing, 32(9), 891-906.
https://www.researchgate.net/publication/316596483_Privacy_in_the_Sharing_Economy
Liu, S. Q., & Mattila, A. S. (2017). Airbnb: Online targeted advertising, sense of power, and consumer decisions. International Journal of Hospitality Management, 60, 33-41.
McNamara, B. (2015). Airbnb: A not-so-safe resting place. Colo. Tech. LJ, 13, 149. https://ctlj.colorado.edu › McNamara-final
Menor-Campos, A., García-Moreno, M. D. L. B., López-Guzmán, T., & Hidalgo-Fernández, A. (2019). Effects of collaborative economy: A reflection. Social Sciences, 8(5), 142.