Four staff members of the Egyptian Initiative for Personal Rights (EIPR) are in prison for their work in defending human rights. Masaar – Technology and Law Community, believes that the arrest of the four activists comes as part of the authorities' attack on the Egyptian human rights movement, an attack that began in 2014 with threats to human rights defenders, banning them from traveling, seizing their money, and placing them in criminal investigations, the frequency of theses attacks increased over the years until the Egyptian authorities took a number of escalatory measures during November by arresting Gasser Abdel-Razek, Executive Director, Karim Ennarah, criminal justice unit director and Mohamed Basheer, Administrative Director of EIPR. This is in addition to the continued imprisonment of Patrick George, a researcher, who was arrested a few months earlier by the authorities at Cairo airport while he was returning from abroad.
Masaar stresses that the escalation of the security attack on EIPR cannot be seen outside the context of the Egyptian regime's hostility to independent civil society organizations who are fighting to improve the human rights situation. Masaar calls on all organizations, human rights defenders and activists to show solidarity with the arrested staff members of EIPR.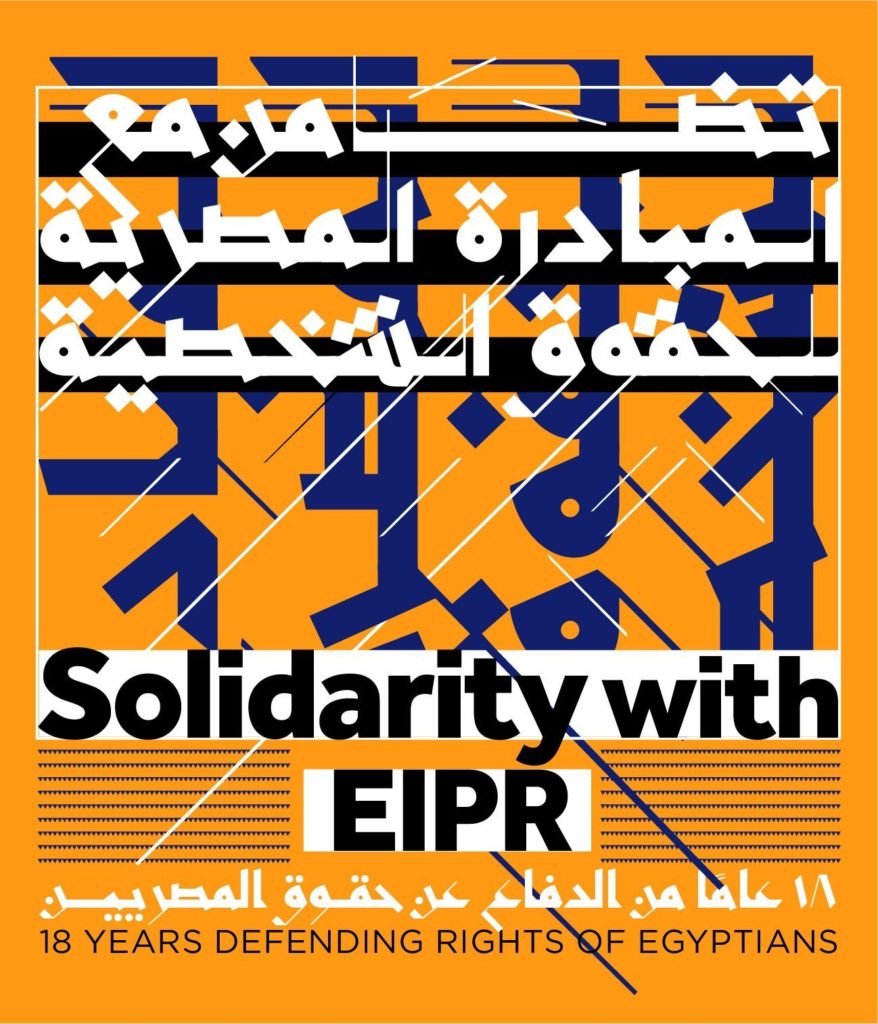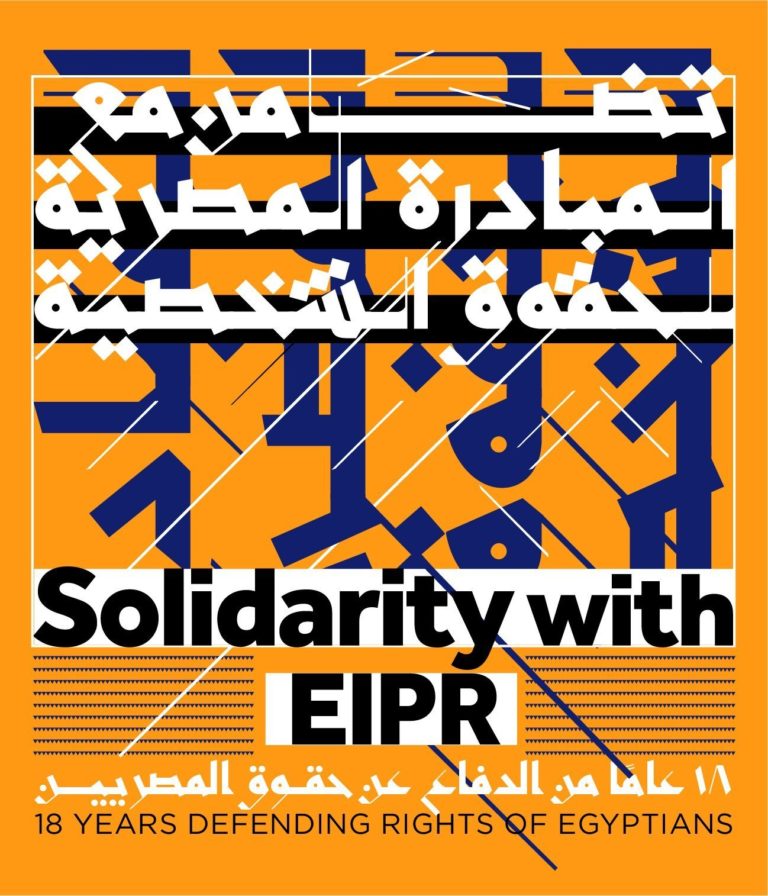 18 Years of Defending the Rights of Egyptians
The Egyptian Initiative for Personal Rights is an independent Egyptian civil society organization, founded by human rights activist and investigative journalist, Hossam Bahgat, in 2002. Since that time, EIPR has been working to strengthen and protect basic rights and freedoms in Egypt, through research, advocacy and litigation activities. EIPR focuses its work on four main programs: Criminal Justice, Economic and Social Justice, Civil Liberties, and Regional and International Human Rights Mechanisms programs. EIPR's work includes many issues such as sectarian violence, police violence, enforced disappearance, tax justice, LGBTQ rights, anti-death penalty, freedom of belief, gender issues, and other human rights issues.
You can view the activities of EIPR on their website: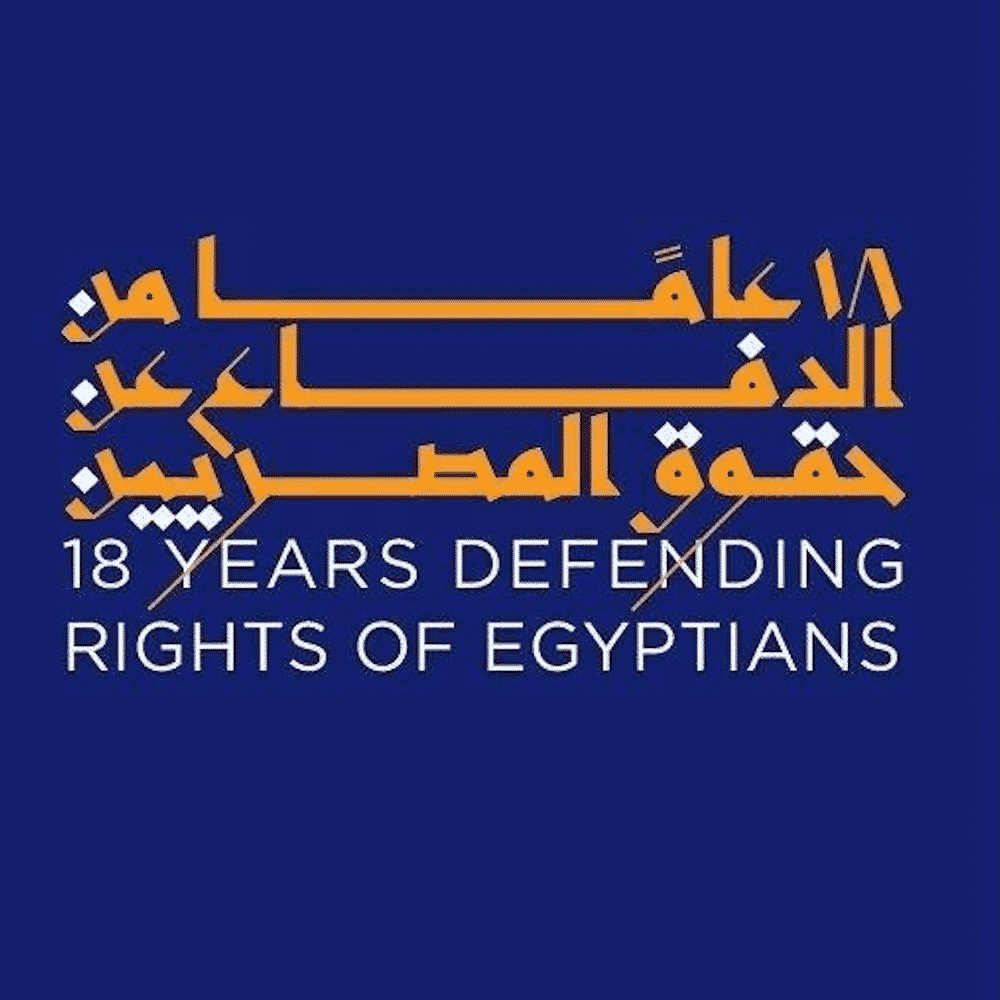 Arrests of EIPR staff members
Security forces arrested Gasser Abdel-Razek, Executive Director of EIPR, from his home in Al Maadi district on November 19, before that, security forces arrested Abdel-Razek's colleagues Mohamed Bashseer, the Administrative Manager, and Karim Ennarah, director of criminal justice unit at (EIPR) on 15, and 18 November, respectively. As for Patrick George, he was arrested on February 7 at Cairo airport upon his return from Italy, where he is studying for a master's degree at the University of Bologna.
Gasser Abdel-Razek, a prominent Egyptian human right defender, who started being active in the field of human rights since 1994 when he worked at "Legal Aid Center" and then was its executive director for 3 years, he also co-founded "Hisham Mubarak Law Center", in addition to his work in many international human rights organizations such as "Human Rights Watch", "Oxfam" and "Africa and Middle East Refugee Assistance" organization. Abdel-Razek joined the Egyptian Initiative for Personal Rights in 2011, and from 2015 until his arrest he was its executive director.
In the first hours of November 20, the Supreme State Security Prosecution interrogated Gasser Abdel-Razek, and brought charges against him in case 855/2020, which included joining a terrorist group and broadcasting false statements that disturb public security and harm the public interest and using a social media account to spread false news. The interrogation ended at 6 am, and the State Security Prosecution issued its decision to remand Abdel-Razek in custody for 15 days pending investigations.
On November 22, the Supreme State Security Prosecution notified EIPR team that a session would be scheduled for the next day (November 23) to continue the interrogations with the organization's leaders, at the prosecution headquarters in the New Cairo Court. The prosecutor interrogated Gasser Abdel-Razek only, and during the interrogation Abdel-Razek appeared showing signs of ill-treatment inside prison.
During the interrogations, Abdel-Razek stated that he had been subjected to degrading and inhumane treatment in his cell that puts his health and safety in danger, as he was not allowed out of the cell at all during the past period, and he had only a metal bed with neither mattress nor covers, except for a light blanket, was deprived of all his possessions and money, was given only two light pieces of summer garments, and was denied the right to use his own money to purchase food and essentials from the prison's cantine,in addition to shaving his head completely.
Abdel Razek stated that he feels cold all the time due to the insufficient prison clothes nor their suitability for use in the cold November weather. Mariam, his wife, was also prevented from seeing him. After the interrogation was over, Gasser Abdel-Razek appeared from the window of the deportation car that was taking him to prison, addressing his wife "Mariam! Say hello to the kids. I love you so much!".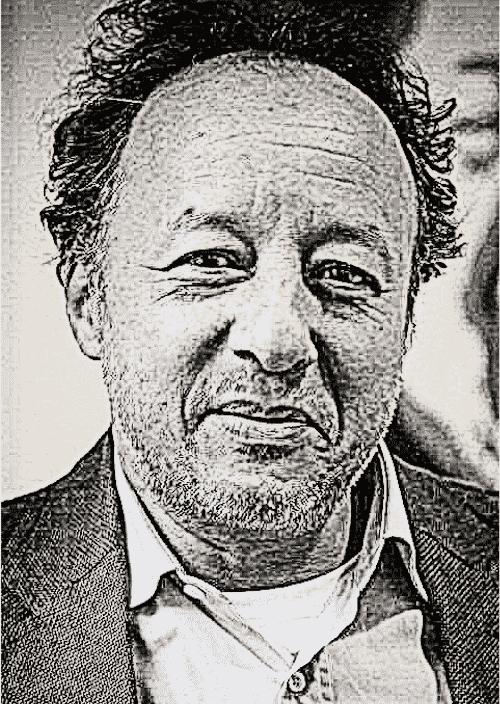 A criminal justice expert in Egypt, he works for the Egyptian Initiative for Personal Rights as a director of the Criminal Justice Unit, and he also worked in the Law and Society Reseach Unit at the American University in Cairo, and worked with many civil society organizations in the academic and research field related to criminal justice policies.
On November 18, a National Security force arrested Ennarah while on vacation in Dahab, South Sinai, and escorted him to an unknown location at 2 pm. Ennarah appeared at the Supreme State Security Prosecution 24 hours after his arrest, and the prosecution interrogated him in the presence of EIPR's lawyers. The prosecution brought charges against him in case 855/2020, which included being a member of a terrorist group and using his account on social media to spread rumors aimed at disturbing the peace and public security. After an interrogation that lasted 4 hours, the Supreme State Security Prosecution ordered his detention for 15 days pending investigation.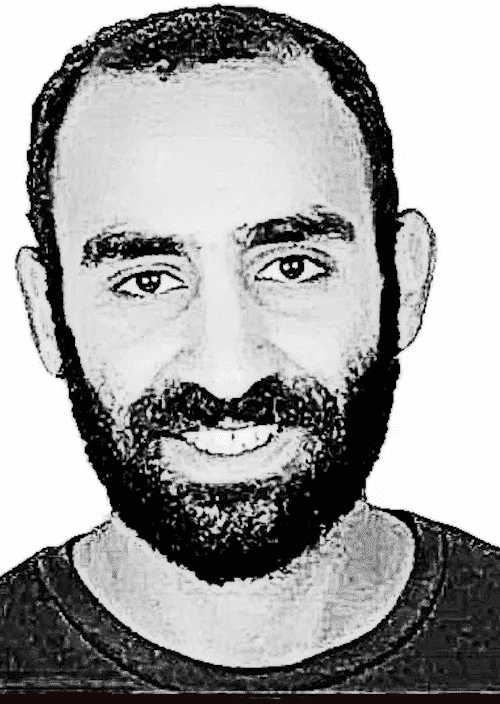 Mohamed Basheer works as the Administrative Manager at EIPR, and after midnight on November 15, a security force raided his home and detained him for a period of approximately twelve hours in a State Security Sector facility, before he appeared before the Supreme State Security Prosecution. The prosecution interrogated Basheer about EIPR's work and activities, its recent publications, and its legal aid work.
The Supreme State Security Prosecution charged Basheer with joining a terrorist organization with knowledge of its purposes, using a personal account on the internet to spread false information that undermines public security, committing one of the crimes of funding terrorism, and broadcasting false news and statements that undermines public security and harming national interest in case 855/2020 and ordered his detention for 15 days pending investigation.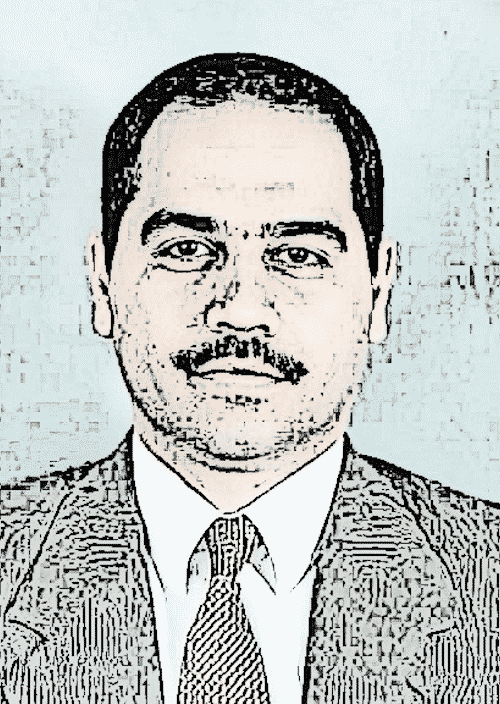 Patrick George, Gender and Human Rights researcher at EIPR, was arrested at Cairo airport and detained illegally, without being allowed to communicate with his family or lawyer, for more than 24 hours.
In February 2020, the Egyptian authorities arrested George from Cairo International Airport while he was returning to take a study leave from a master's degree at the University of Bologna in Italy, George was arrested and interrogated by the National Security Agency at the airport. Later, he was transferred to a National Security facility in Cairo, then to another National Security facility in Mansoura, his place of birth and original residence.
George was interrogated and questioned about his work and activity on February 8 in Mansoura, where the Prosecution ordered his detention for 15 days pending investigation. George was charged with publishing rumors and false news that aim to disturb social peace and sow chaos, incitement to protest without permission from the relevant authorities with the aim of undermining state authority, calling for the overthrow of the state, managing a social media account that aims to undermine the social order and public safety, incitement to commit violence and terrorist crimes, and since then, Patrick George is still being held in pretrial detention pending case 1766/2019.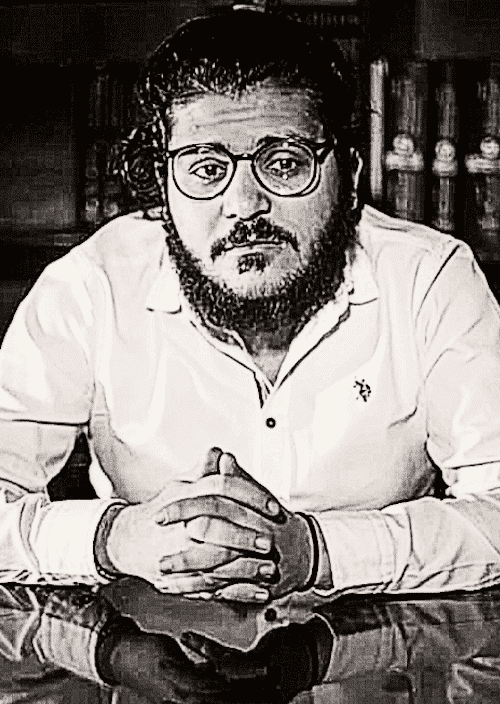 The Egyptian Ministry of Foreign Affairs published a press release on November 18, in response to the press release issued by the French Ministry of Foreign Affairs about the arrest of Mohamed Basheer, the Administrative Director of EIPR. Ahmed Hafez, spokesperson for the Foreign Ministry, considered the French statement to be interference in Egyptian internal affairs and a lack of respect for Egyptian laws.
Hafez also considered that EIPR is "an entity operating illegally in the field of civil work" and that EIPR "is registered as a company and practices other activities in contravention of what Law No. 149 of 2013 stipulates that its activities are subject to its jurisdiction."
The Egyptian Ministry of Foreign Affairs published another press release on November 21, to comment on what it called "incorrect conclusions and reactions on the media and social media platforms about the arrest of a number of employees of EIPR". As Hafez considered the reactions "a forejudge the results of the investigations conducted by the Egyptian judicial authorities," and that he rejects "any attempt to influence the investigations that the Public Prosecution conducts with Egyptian citizens who have been charged."
International and Local Condemnations
Since the escalated crackdown on EIPR began with the arrest of its administrative manager, Mohamed Basheer on November 15, many international and local bodies have published widespread condemnation of the attack on EIPR and the arrests of its staff members.
Ravina Shamdasani, spokesperson for the United Nations High Commissioner for Human Rights, issued a detailed statement about the arrests and interrogation of EIPR members, and 60 human rights organizations around the world announced in a joint statement their solidarity with EIPR team and demanded the immediate release of the imprisoned staff members. Several international human rights organizations also issued statements of solidarity with the Egyptian Initiative for Personal Rights, such as Amnesty International and Human Rights Watch.
Many politicians and lawmakers in many countries condemned the crackdown on EIPR, such as US Senator Bernie Sanders, US Senator Elizabeth Warren, and many American politicians such as Anthony Blinken, Tami Baldwin, Chris Coons, Ted Deutch, and Mark Buchan. The spokesperson for the European Union and the European Union mission in Egypt also condemned the attacks on EIPR. In addition to broad international solidarity from many governments, including the United States, Britain, France, Germany, the Netherlands, Sweden, Denmark, Norway, Canada, Ireland, Argentina, and others.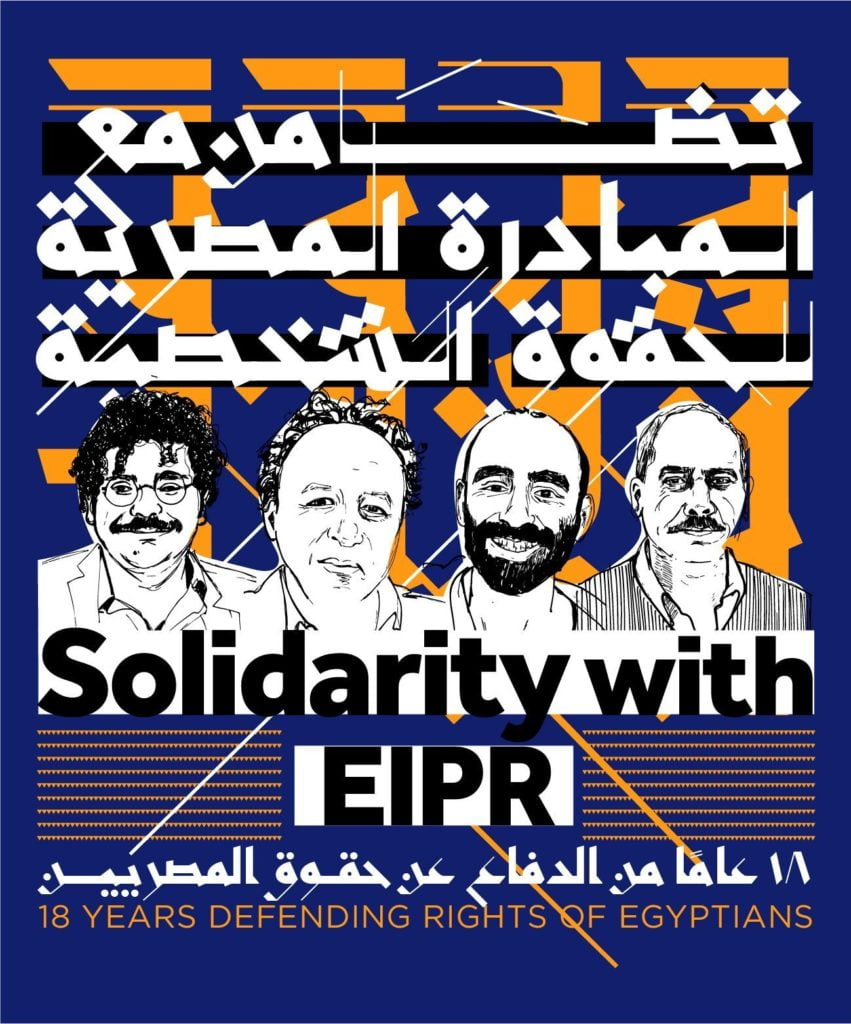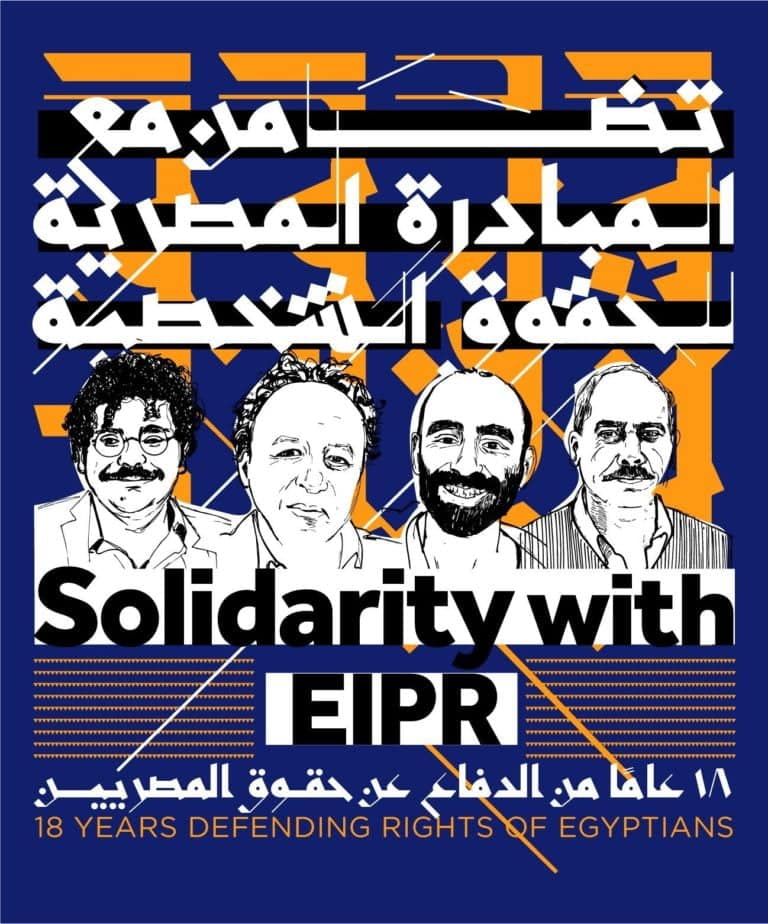 Release EIPR staff members
Masaar – Technology and Law Community reiterates its condemnation of the practices of the Egyptian authorities towards the Egyptian Initiative for Personal Rights and calls on the authorities to immediately release the arrested activists and drop all charges brought by the Supreme State Security Prosecution to Gasser Abdel-Razek, Mohamed Basheer, Karim Ennarah and Patrick George.