We are excited to participate in the fifth edition of
Palestine Digital Activism Forum
2021 (PDAF)
7amleh – The Arab Center for the Advancement of Social Media launches the fifth edition of Palestine Digital Activism Forum 2021 (PDAF). The forum will be held from March 29 to April 1, 2021, and it will discuss many topics related to rights and freedoms on the Internet, including censoring critical and dissenting speech, collecting and storing the public's private data and the use of espionage, surveillance and tracking technologies.
About 100 speakers and trainers join this year's edition of PDAF to present more than 35 events from sessions, workshops, and webinars, covering topics related to rights and freedoms on the Internet.
Masaar is excited to participate in PDAF in its fifth edition.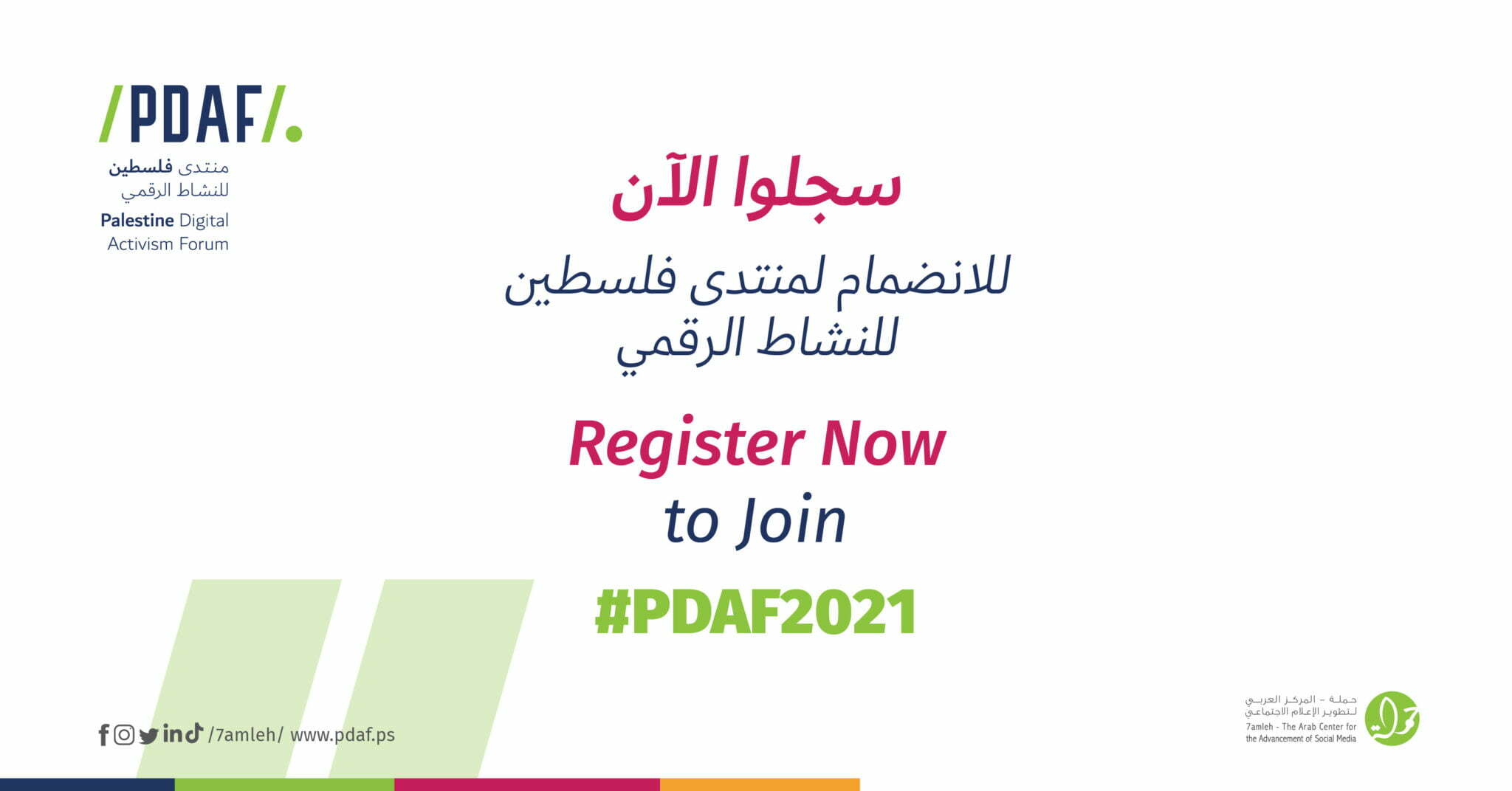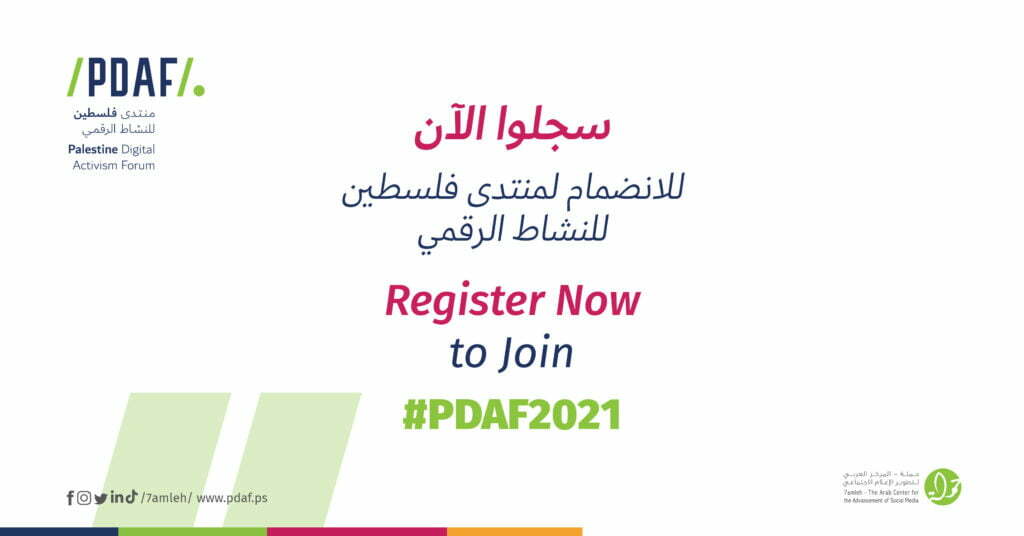 Masaar – Technology and Law Community joins 55 supporters and partners of Palestine Digital Activism Forum 2021, and participates in the forum through two events:
– The first is Data Protection in the Arab Region session, and it sheds light on privacy and data protection in the Arab region, providing examples from Egypt, Jordan and Palestine to showcase the fate of the citizens' right to privacy and data protection.
– The second is Digital Security Solutions for Organizations and Individuals that Rely on Open Source workshop, and it focuses on communication between teams and individuals, building collaborative work platforms on the Internet, and securely sharing and storing files based on open source programs.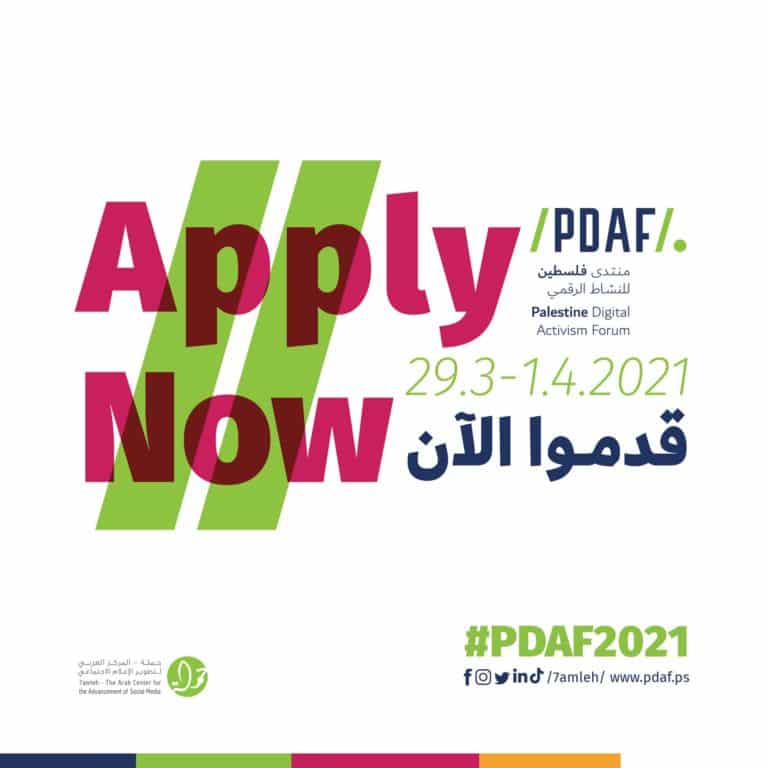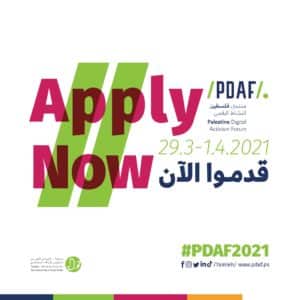 About Palestine Digital Activism Forum
7amleh – The Arab Center for the Advancement of Social Media started the Palestine Digital Activism Forum in 2017 and it became one of the most important programs for 7amleh. The PDAF aims to provide a platform to discuss the challenges that Palestinian civil society face, to protect Palestinian digital rights and digital activists working on the Palestinian cause in a positive and constructive manner, and provide a space for exchanging social media experiences and expertise in order to develop social media activism inside and outside Palestine and to develop strategies to address the serious challenges and threats faced by digital activists.
The PDAF also aims to link the work of local organizations and movements with international counterparts to exchange experiences and to find solutions to the dilemmas they face and ways to cooperate and coordinate actions.
About 7amleh
7amleh is a non-profit organization that advocates for Palestinian digital rights. 7amleh's mission is to create a safe, fair and free digital space for Palestinians. 7amleh studies and researches issues related to Palestinian digital rights, provides digital rights, digital activism and digital security capacity building opportunities to Palestinian activists and civil society, and manages local and international advocacy campaigns.
7amleh's projects and initiatives are a part of the following programmes: research and monitoring, training and advocacy and campaigning.